You all know about
Spoonflower
, I'm sure. But did you know that they hold
weekly contests
. I just love seeing what this community of designers comes up with each week. Sometimes I even enter. (In fact, look for me next week, the theme is "desert" and I do know a little something about the beauty of the desert.
I didn't enter this week's contest, but I thought some of the entries were very interesting. This week's challenge was "paper collage." The fabric had to start out as a paper collage and then be scanned in to create the fabric.
It was interesting to me that some of them just looked like more digitally created fabrics. All of my designs, to date, are digitally created. I have no problems w/ that, just would have liked to see some more creativity around the medium.
Here are the ones that I loved this week. You will notice that I really was drawn, particularly to ones that are layered and have that lovely semi transparency you can get with tissue paper. So pretty.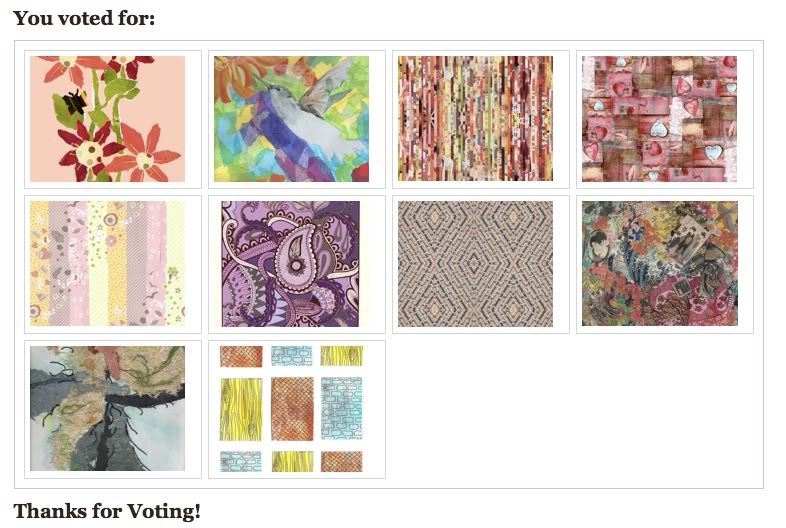 If you are interested in seeing my novice designs, you can check them out
here
. And you will notice that no, I do not sell my designs, but you will find many incredible designers that do
here.