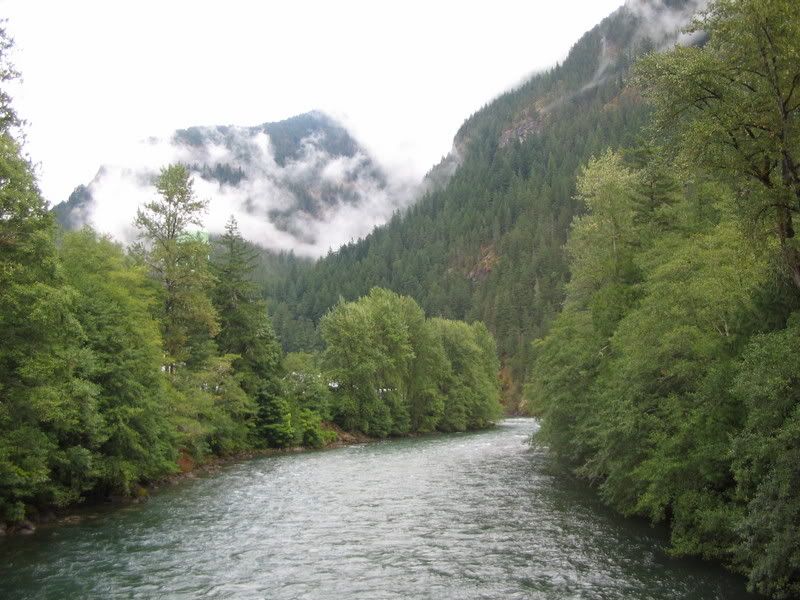 Our friend J. called us up and said
"We are going to
Winthrop
this weekend"
We said
"OK!"
So off we went
We went through the
North Cascades Pass
, taking our time to enjoy some of the most beautiful scenery in the world
This first picture was taken in
Newhalem
. It is of the Skagit River.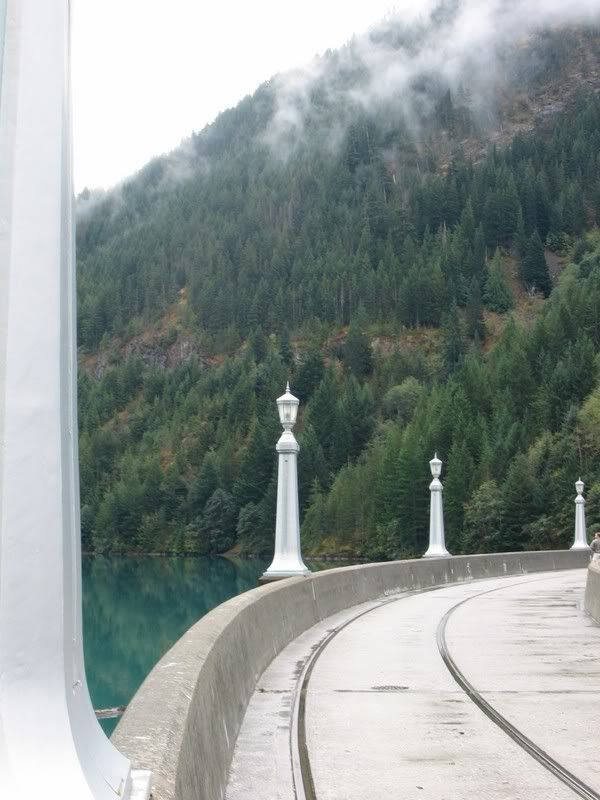 This next three photos were taken from the dam at Ross Lake.
Have you ever seen the Duke and Duchess looking so happy and relaxed? Clean mountain air will do that for you.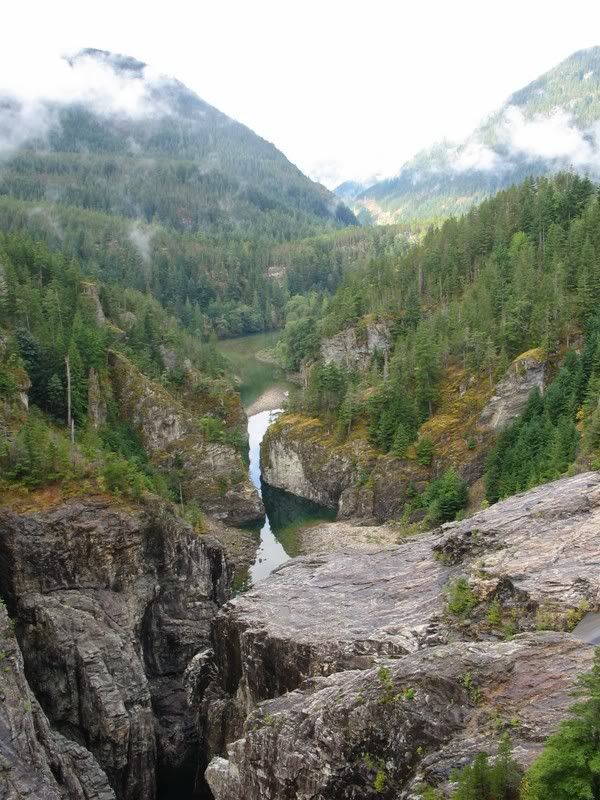 When we got to Winthrop we had lunch, went to a great classic car show, and drove up to Sun Mountain Lodge, where we stayed. If you are in need of pampering, this is the place.
After a short hike where we communed with one of the largest Mule Deer herds in the country (these deer will let you get within feet of them.) We checked into our room for a much needed nap. Had a lovely dinner at the lodge's Wolf Creek Bar and Grill, a little more relaxation time (that meant knitting for me,) and then amazing dessert with Hector, the manager of the lodge, and friend of J. Mentioned above. (I had a dark chocolate cake with blueberry sorbet made in-house. . . oh mmmmm.)
The next day we slept in, relaxed, played Gin and Cribbage (Duke won Cribbage, barely, and I won Gin- a reversal of our usual,) and of course more knitting. The drive home, also beautiful.
For those of you who are car fans, we shared the lodge with the Porche Club of America, Puget Sound Chapter. We were too busy relaxing to take a photo of the between 30 and 40 Porche's in the parking lot, but we did get a small sampling as we were leaving. We overheard someone talking about a car out there that was worth $750,000. Can you believe that? A car worth 3/4 of a million dollars? I would like a house worth that, forget about the car. Crazy!
Anywho. . . I got a lot of knitting done, one finished project, and another 4/5ths done. I'll see if I can finish up the second tomorrow and give you a photo, but the first is Knitty bound, so no photos. . . wish me luck!