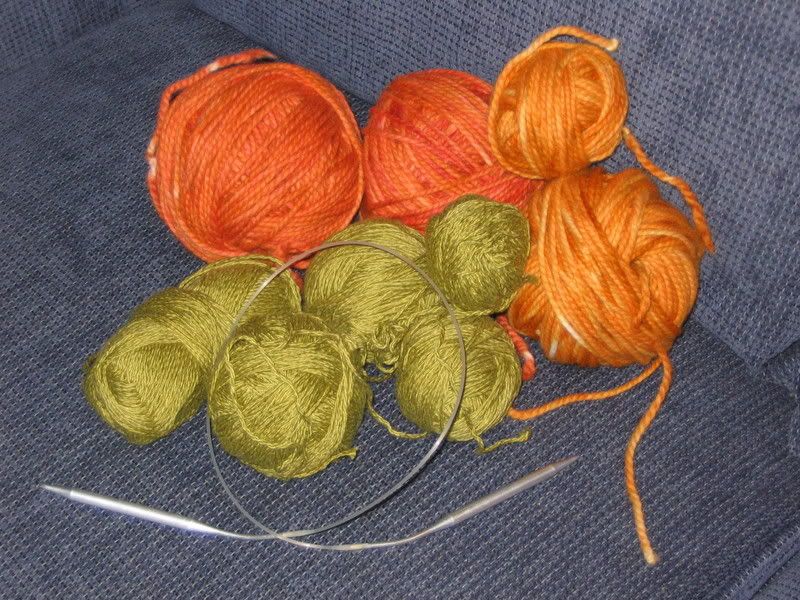 There's a whole lot of ripping apart going on here in Yarnnation. This lovely pile of yarn used to be 3/4 of a cardigan with it's side shaping 3 stitches off of where it should have been, and a comfy 1/2 of a shrug that was too stripey. SIGH.
The Duke also has our closet ripped to shreds, like I said, lots of ripping going on here in Yarnnation.
If you would like to see a BEAUTIFUL finished object click on over to the
Hilltop Blog
and see Martine's work of art.