I've been DOUBLE tagged by
Lucy vanPelt
and
The Fantastic Five.
A meme
Five things you don't know about me:
1. I like to eat avocado's with sugar and creme (not real cream, as I am allergic to dairy, but a cream substitute.) Before you go sayin' I'm all weird and stuff, this is how ALL Filipino's eat their avocados. They thought I was crazy when I added salt and tomatoes to avocado.
2. I have a birth mark on my lower left abdomen that is in the perfect shape of a Scottie dog.
3. I collect intricately illustrated children's books
4. I don't like salt, sand, or to be wet. The beach is pretty much a cruel form of torture to me, however, I do enjoy the sound and smell of the ocean and can tolerate my feet getting a little sandy, so walks on the beach are enjoyable (as long as they are with the Duke!)
5. I have jumped off of a 100 foot cliff into the crystal clear waters of the Caribbean Sea, and hit my foot on a coral reef for my troubles. Let me just say that if you are able to have clear, concrete thoughts while you are falling through the air, you jumped off something way to high!
And now what is this?
My finished "Soft Serve Socks"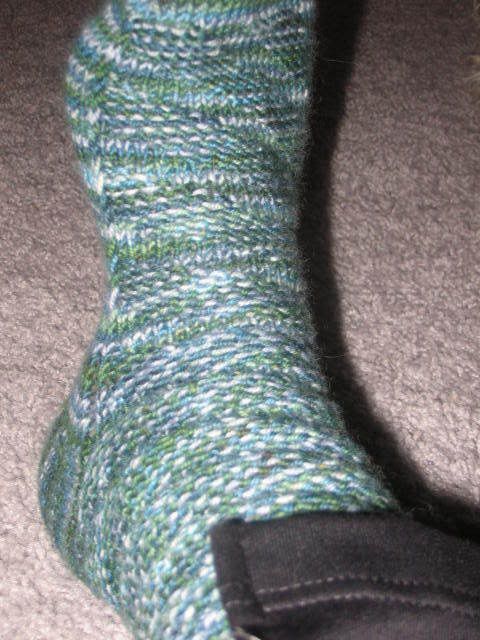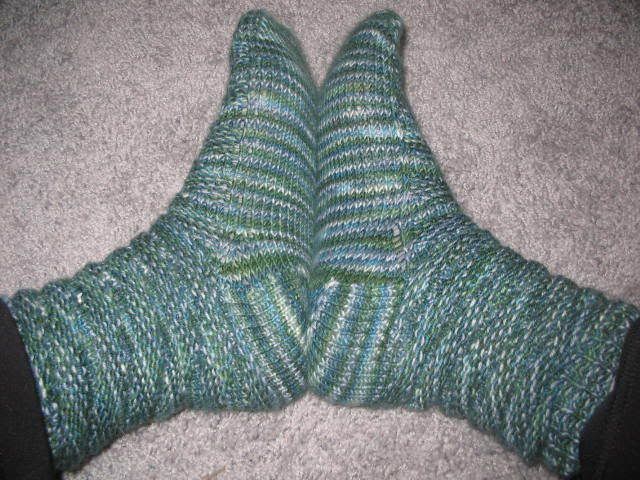 Look for a free pattern coming to Yarnnation soon!
In other exciting news. . .
SPINNING IS COMING TO HILLTOP!
These arrived from
Grafton Fibers
not too long ago. Employees observe a two week waiting period before we buy new merchandise. . . It may just kill me.