Thank you so much to all of you for your words of encouragement. You all inspired me to actually DO something about slowing my life down, instead of just talking about it. So, I dropped one of my classes today. It felt good. It felt
really
good. This, in addition to giving me more time to prevent my house from looking like the place has been tossed, will also give me more time for knitting and spinning, at least this is my hope.
Yesterday,
Sarah
and I took a little field trip to Bainbridge Island. What were we doing there? Oh not much. . . just picking up all of the new spinning wheels for Hilltop! YIPEEE!
Sarah and I met a little over a year ago at a "mentor fair" for school. She had her knitting with her, (smart girl) and we were eventually also assigned to the same mentor. Sarah is the one who is paving the way for knitters to knit in class. She also told me yesterday that she knits under the table when she is in long meetings at work. I LOVE IT!
In addition to picking up the wheels and various other spinny items, we paid a visit to
Churchmouse Yarns and Teas
. A very interesting thing happened there, neither of us, both maniac knitters, bought a single thing. We had spinning on our minds, and commercially spun yarn was not answering that sweet hand spun call.
Our other stop, however, was beyond our ability to resist.
Esther's Fabrics
is a fiber maven's paradise, and if that weren't enough, they were having a SALE. I could not resist, but kept my purchases to a minimum.
These will make a nice little notions pouch for me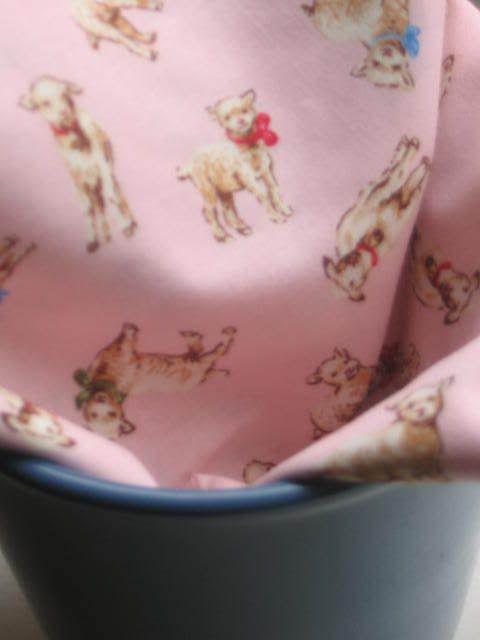 And these little lambies. . . their sweet little bleats enamoured me.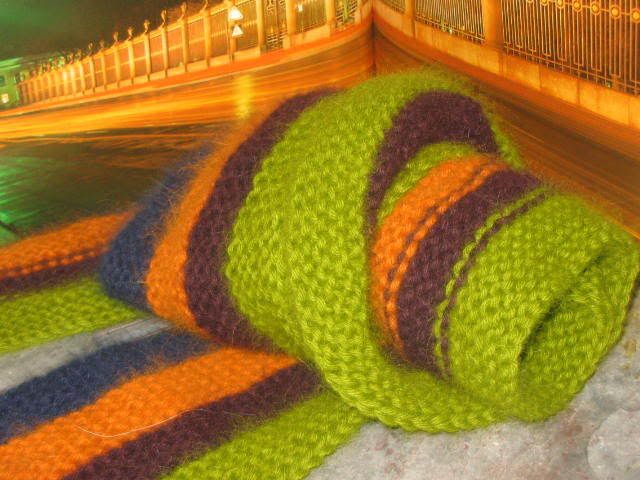 I finished a lovely scarf for a friend, it's long and soft and wonderful. The yarn is Elesbeth Lavold's Angora. One ball each of colors, (7) midnight blue, (8) aubergine, (14) lime green, (12) cloudberry.
I realized when I finished it that I have only ever knit myself one short little scarf, a situation that will soon be rectified. The Duchess needs a new scarf for this
ridiculous weather
Seattle is experiencing.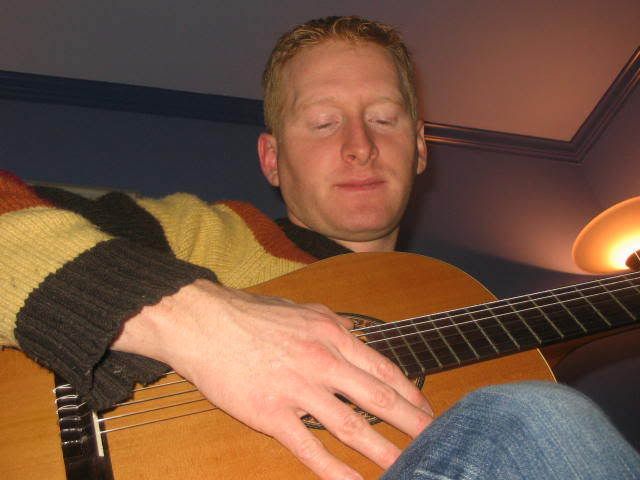 The Duke is also doing his part to help me slow down. Isn't he the picture of masculinity?