This afternoon (while I was working at home) I heard a noise outside my front door. I went to investigate.
This
is what I found. . .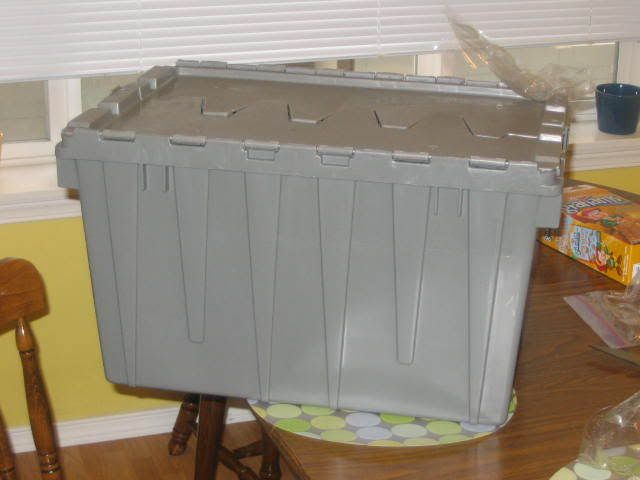 It was filled with a most wonderful, colorful, and happy respite from a dreary winter's day.
For lunch, one of the best Braburn apples I have ever had. Crisp, Juicy, Sweet!
Keepers, all of them.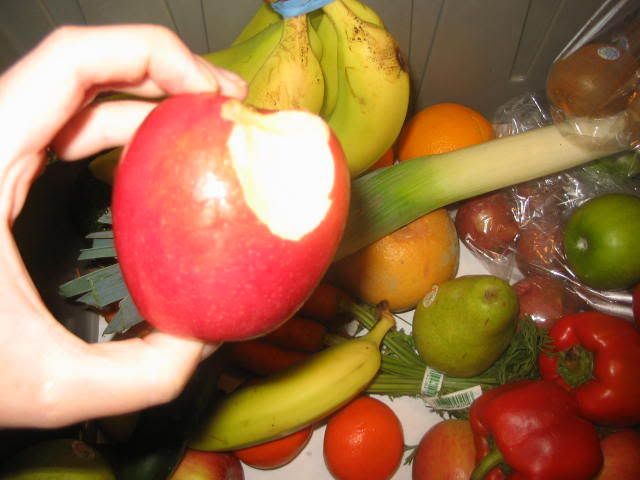 After a trip to Costco, some creativity was required for dinner.
Yarnnationized Gyros- Supper Yummy!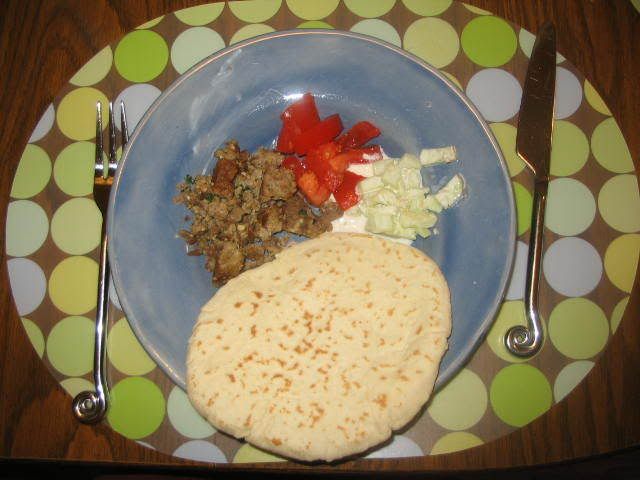 Two hamburger patties, pre-cooked from the previous night's dinner, some soy sausage, an egg, some garlic, fresh parsley, salt and pepper. Throw it all together, heat it thoroughly.
Peel and chop a cucumber, toss it in a bowl with some more garlic, about a tsp. of lemon juice, more salt, more pepper, and about a half cup of sour cream (or sour cream substitute in my case.)
Chop up a tomato.
Some pita bread.
It's a KEEPER!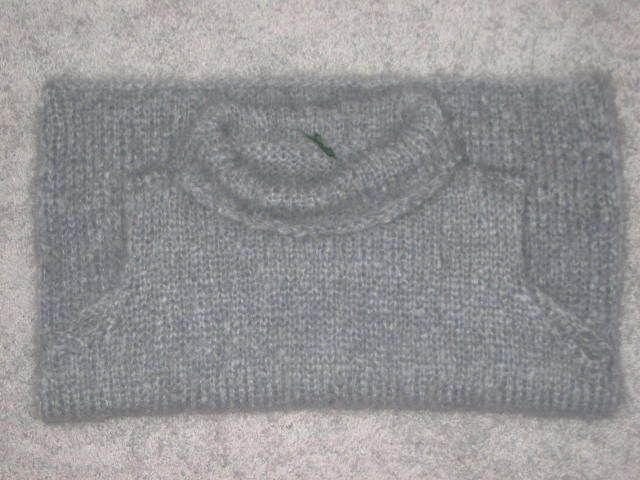 Another finished object.
My design- name name yet (any suggestions?)
Yarn: Classic Elitet's LaGran (4.5 balls)
Needles: Size 11 Knit Picks Options (LOVE THEM!)
Another Keeper :)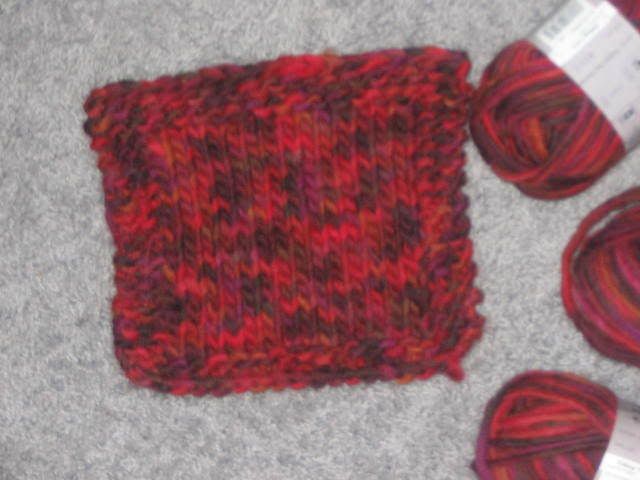 I AM working on several other projects, but I need some "tired" knitting- ie- little or no counting, easily memorized pattern.
I have seven balls of Nashua's Painted Forest.
55 yds each
2.5 sts per inch on a size 13 needle
Any suggestions?
I'm looking for another KEEPER!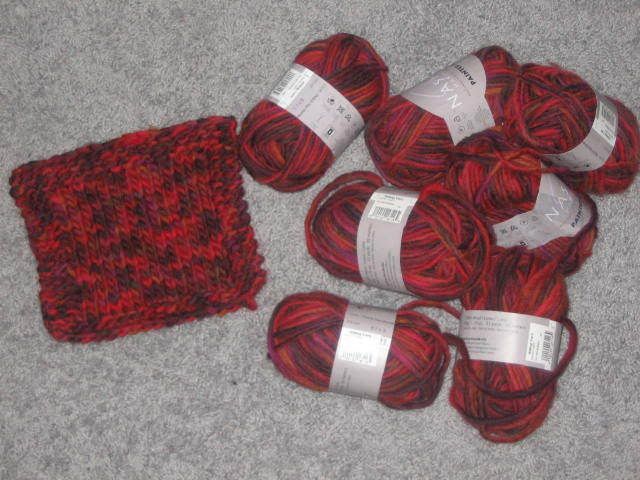 Oh yes, and for those that inquired, an avocado shake is an excellent way to enjoy the sweetness of the wonderful Filipino Fruit!