I discovered a wonderful new site.
LibriVox
:
"LibriVox volunteers record chapters of books in the public domain and release the audio files back onto the net. Our goal is to make all public domain books available as free audio books. We are a totally volunteer, open source, free content, public domain project."
It's the greatest thing for knitters since Magic Loop!
I just finished listening to
The Swiss Family Robinson
by Johann Davis Wyss. It is a classic for all the reasons that I love. Lots of detail, a continuous story, but not emotionally draining, great characters with depth, an unpredictable ending, and (I know not all good books have this, but it's important to me) and happy and resolved ending. Also, it was read entirely by one reader; thank you
Mark E. Smith
. It is an excellent presentation, he has a very expressive voice.
I also listened to the short story "The Monkey's Paw" by W. W. Jacobs, read by "Rainer," also recommended, if you like kind of creepy short stories, which sometimes I do, and
Alice in Wonderland,
which I didn't make it very far through, as there were many readers and some of them were not very good.
I will continue to use LibriVox, and let you know which I like and which I don't.
The Swiss Family Robinson proclaim that "happy is our desert isle." One of the many things that I liked about the book is that the father (I don't think he ever mentions his own name, as he is the narrator) builds his wife, Elizabeth, a spinning wheel and a loom on which she spins and weaves with with much enthusiasm, a woman after my own heart.
If I were stranded on a desert island, my first order of business. . .
And what would I be searching and longing for?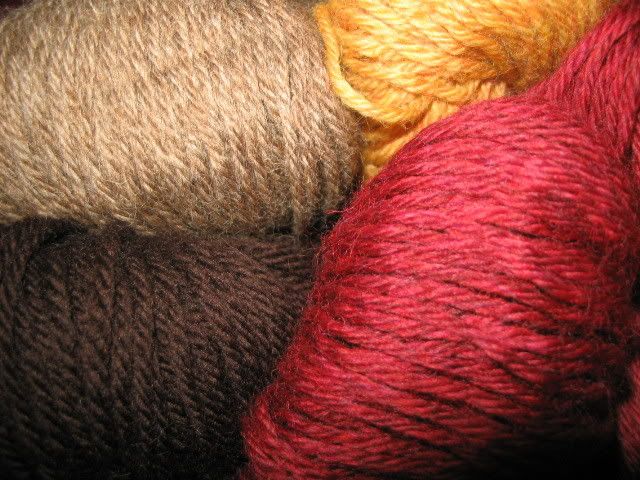 Some of this, maybe.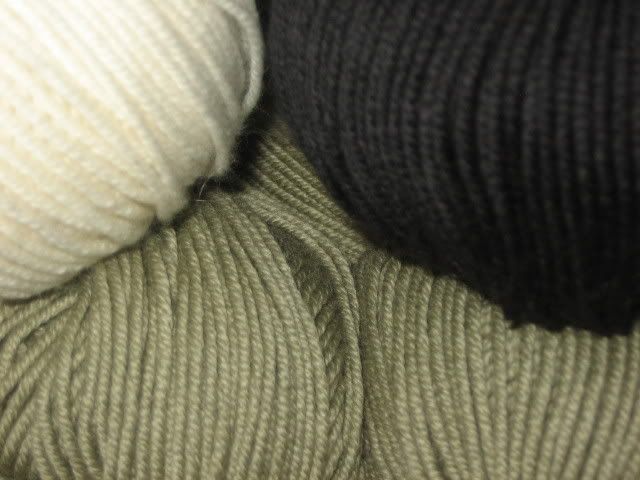 This.
A little of this.
Why yes, there was a sale at Hilltop today, how did you know? Don't worry, it's not
all
mine.
I probably wouldn't be needing any of these, though, and I really like socks (especially newly finished ones) so hope I don't end up on a desert island.
BTW- Thank you to all of you who wished Princess P. and her new baby well, and sent condolances to my Duke and his family.