I really like the idea of Andean plying. I like it for the same reasons that I like Navajo plying, no waste, one bobbin, ect. ect. What I don't like about it is having to wrap the singles around my hand, as it somehow always seems to get tighter and tighter until I think my middle finger is going to break off. Yes, I realize that this is normally a technique used with spindles, not wheels, and that doing it with the amount of yarn you spin onto a bobbin poses problems. Well, never let it be said that things as small as tradition and logic ever discouraged me.
If you have never Andean plyed, go
here
for an excellent tutorial.
Now, onto the problem solving. (Or a shout out to girl camp where I learned to lash sticks together for more survival type purposes.)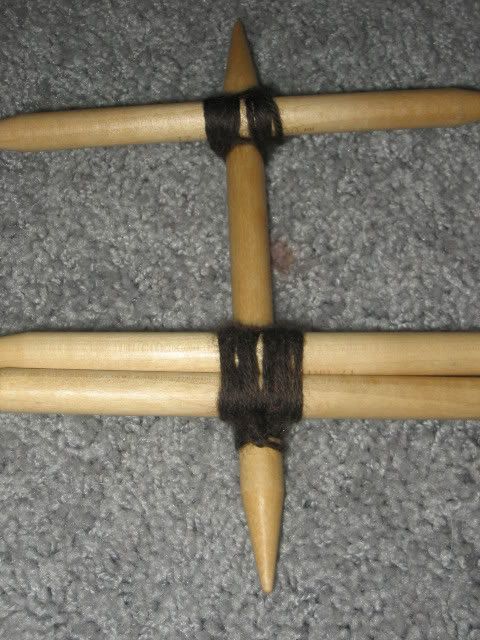 Here is my Andean plying jigamado. It is made of four size US 15 DP needles lashed together as you see.
I wrap the singles onto the jigamado just as you would wrap it onto your hand and wrist. The upper part of the vertical needle acts as my middle finger. The single horizontal needle acts as my nuckles. The double horizontal needles act as the bottom part of my hand, and the lower part of the vertical needle acts as my wrist.
The cocoon builds, I found that I could get about a half an oz. of singles on there with no problems later on. Now, how do I get that off. . . ah the clever tricks.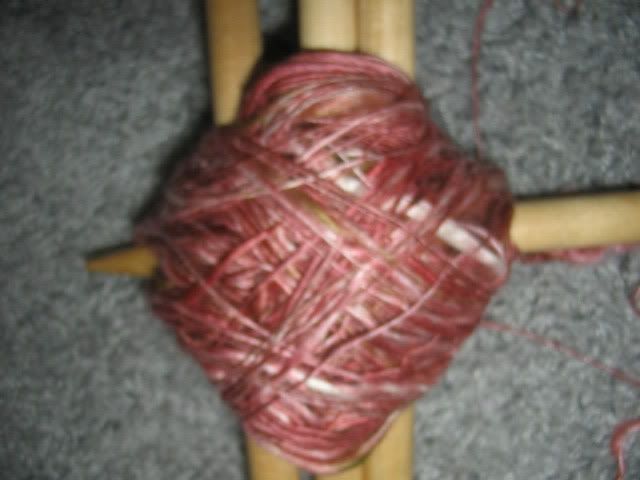 I slide the single and the double horizontal needled together, near the top of the vertical needle.
Sorry that some of the photos are a little blurry, my camera and I were arguing about how close I could get to this.
This is what it looks like from the back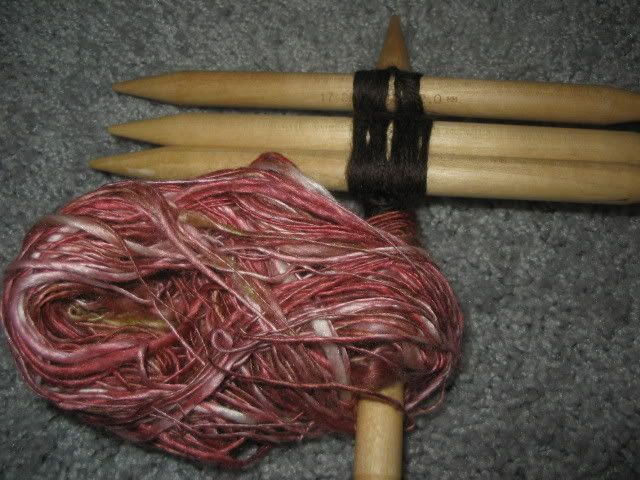 Slide the loop created at the top of the vertical needle off of the jigamado, being careful not to let it slip off the bottom.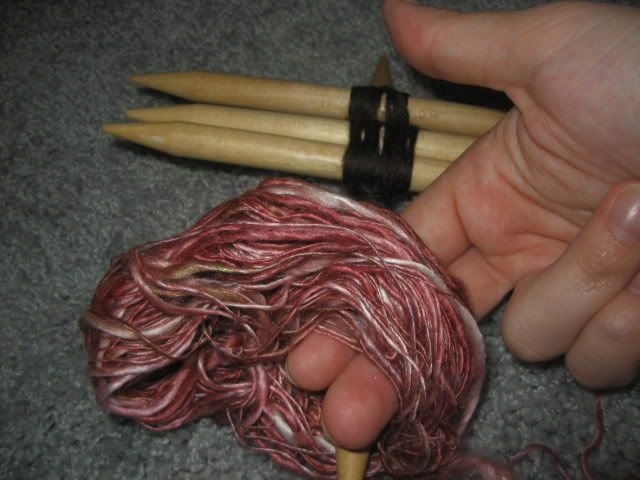 Insert your fingers into the loop or braclet this creates and pull the loop of singles off of the jigamado.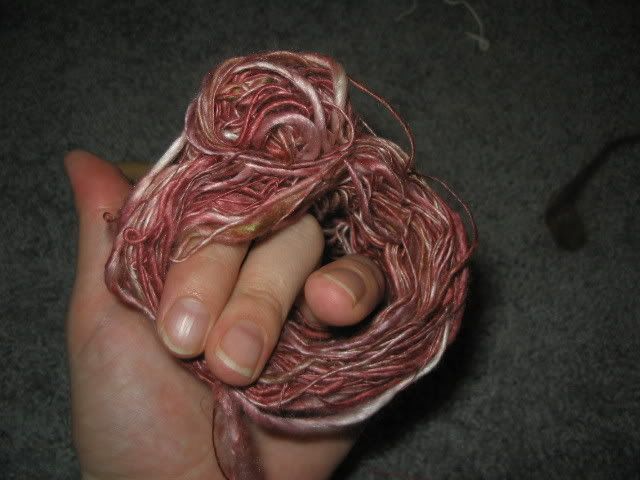 Now. . .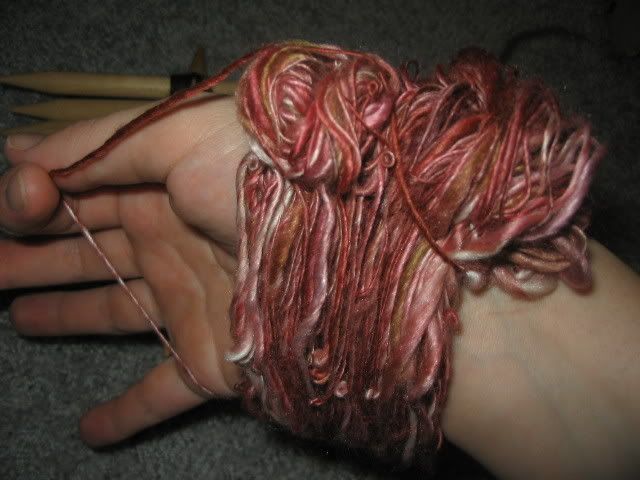 Slip the braclet of singles onto your wrist (right if your right handed, left if your left handed) and proceed to ply from both ends, as you normally would.
Sometime the singles will stick together a little bit. If you have wrapped the singles on the jigamado correctly, you should be able to give them a tug and they will continue to unravel. DO NOT ever take the braclet off of your wrist.
And you will end up with a lovely bit of 2-ply yarn.