The news is out!
I got this in the mail today from Princess P. and Prince Bertram.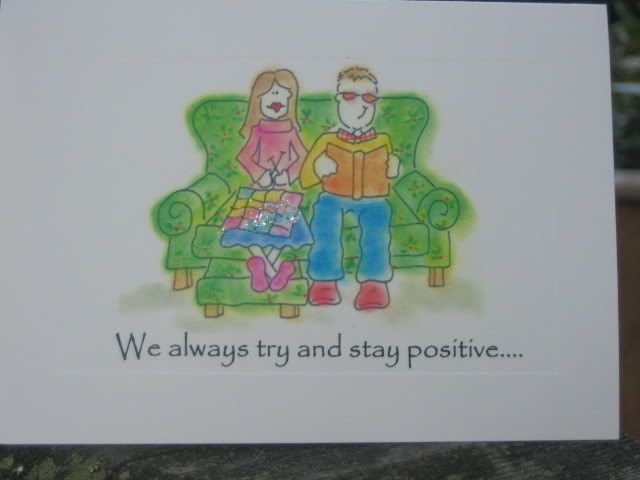 OK, I don't squee very often, but let me just say. . .
SQUEEEEEEEEEEEEEEEE! I can't believe my
little
sister is going to be a mommy!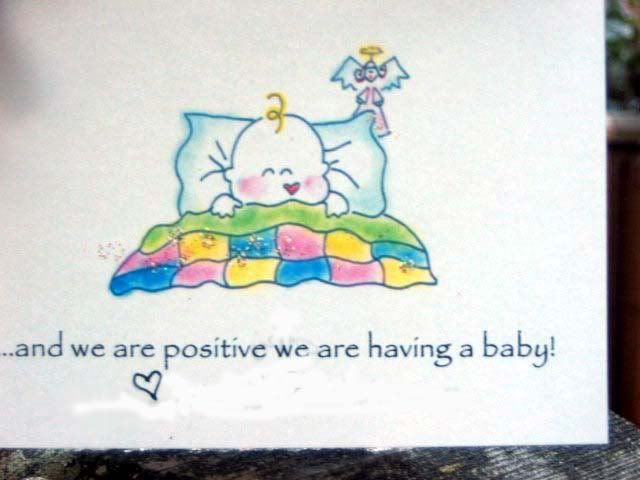 Of course as soon as I knew (which was not today, just so there are no illusions of super speed knitting) I started knitting. They don't know the gender yet, but I think this would look very smart on either a little princess or a little prince.
Look at those little buttons, is there anything sweeter than than a teeny tiny button on a teeny tiny sweater vest?
So I am preparing a little congratulations and general happiness and take care of the new mommy package. Princess P. is a knitter, so naturally, some fun hand spun yarn is in order. Princes P. picked out the sparkely stuff when she was up here last month. I combined it with orange merino. It makes it softer and I think it spun up very nice. BTW Princess, that stuff was awful to spin, if you weren't my little sister there would be no way I would have finished it, but it did turn out lovely, didn't it?
And this has nothing to do with the new baby, but here is the finished product of the fabric that I showed you all in the last post. It is my design. It is for sale at Hilltop. You can call the shop and have them mail it to you if you just must make one (206-282-1332.) I am also hoping that it will be in the next Storybook Publishing's 101 MORE One Skein Wonders. We'll see.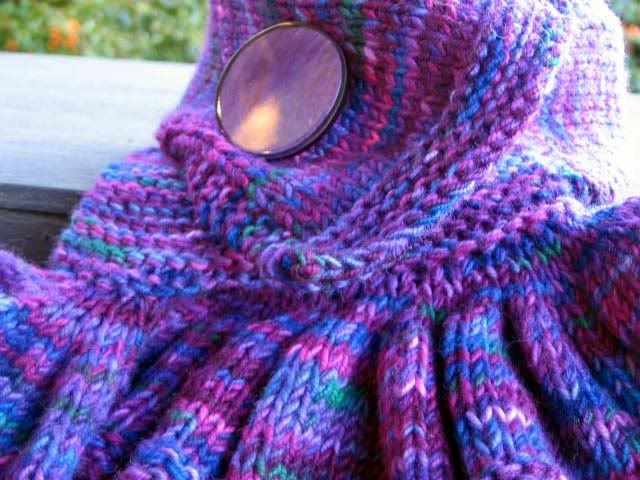 You will notice that the title of the post is beginnings and ends. With every beginning there is an end. Yesterday as we celebrated the empending arrival of the next bundle of joy, we also mourned the loss of another loved one. The Duke's Grandma Great passed away. That is what her great grand children, which includes my 29 year old Duke, called this wonderful woman. I never really knew her at her full capacity, but the Duke loved her and so I loved her. Any woman who can bring a proud red headed man to tears must have been something special.
The Duke and I have been touched by the power of people who are not even on this earth. The joy a little one not yet arrived can bring, and the longing for and rememberance of someone departed, we must never underestimate how interconected we are. We need to cherish and honor each other as the powerful forces we are in one another's lives.
Thank you Grandma Great and Little Baby P. for impacting mine and the Duke's lives, for giving us the opportunity to acknowledge you and your lives, and at the same time helping us to remember to cherish one another more.