The Duke lost his scarf, and he needs a new one. You wouldn't think this would be a problem for someone living within the boarders of Yarnnation. HA! Nothing is ever that easy.
Here is the problem: Most men (including the Duke) like plain boring scarves, maybe a stripe or two, but nothing more, just plain and boring. Most Knitters (including the Duchess) do not have any desire to knit miles and miles of garter st or ribbing (just shoot me now!)
Oh, but compromise is the the essence of any good relationship.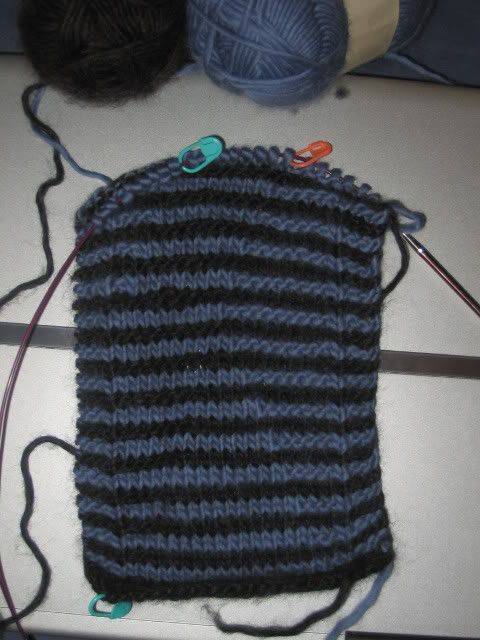 So how did it come to be that this acceptable scarf has continuous stripes, and further more, what are those two stitch markers doing in a simple stst scarf?
Ah, this scarf holds secrets. . .
Now do you see?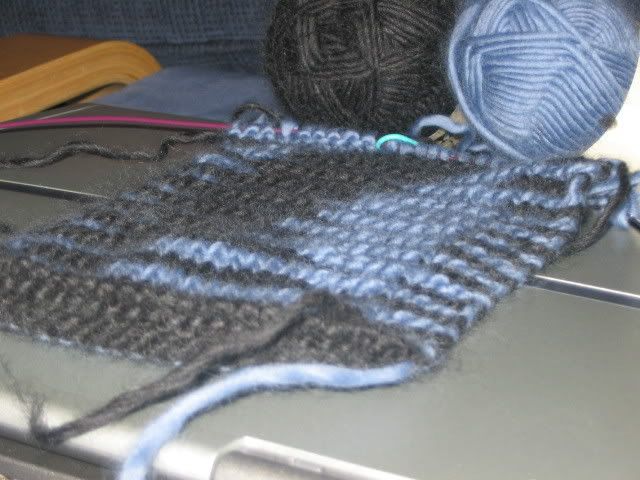 How about now?
From this angel?
It isn't a pattern out of Shadow Knitting by Vivian Hoxbro, but her very cool book did inspire it. Isn't it cool? After all, who can resist a good hidden secret, and a knit one, all the better.
And my other secret? Here it is, just needs sleeves (did I really say "just" and "sleeves" in the same sentence?)
A close up of the stitch pattern which I really love. I can't wait to wear this.