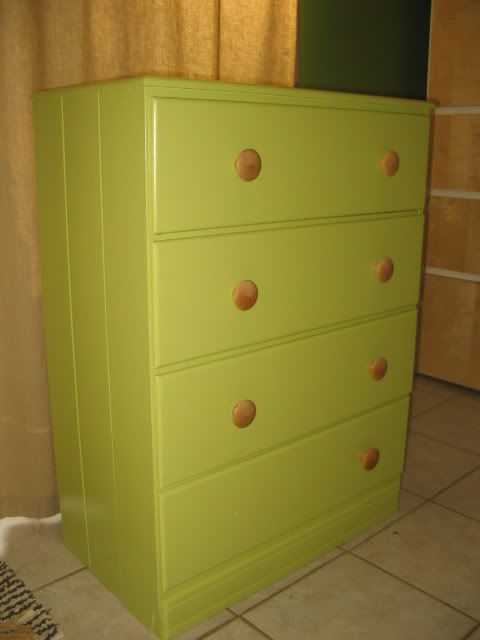 The dresser is done, well except that missing pull, but that will be easily fixed (and yes, I will fix it and soon.) I must say I am just pleased as punch with it. The color in this photo is pretty accurate, it's perhaps a tad brighter. It looks perfect with the alien's bedding.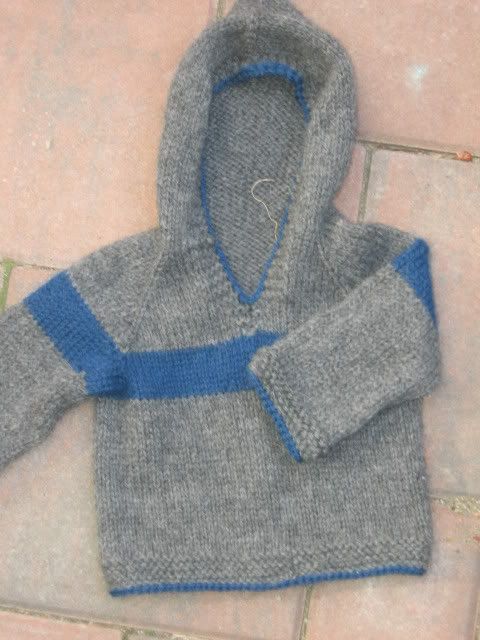 And the alien also has a sweater to go in his new dresser. This is yet again the
Easy Baby Cardigan from Knitting Pure and Simple.
Of course you can see that I didn't make it a cardigan. I also changed the hood, knitting it from the bottom up instead of from the top down as the pattern calls for. I like a more gradually increasing hood. I used a provisional cast on for the hood, so there was no picking up for the sweater. I also gave it a bit of a V-neck collar.
The yarn is Plymoth's Suri Merino (55% alpaca, 45% merino.) I used nearly all of 2 balls of color # 402 and about a third of a ball of color # 1654. I knit it on size US 7 (4.5 mm) needles. In the newborn size, which is barely smaller than the 6 month size (so it's not itty bitty Mom!) The Duke chose the yarn and made all of the design decisions. I think the little boy will love wearing the sweater his Daddy designed!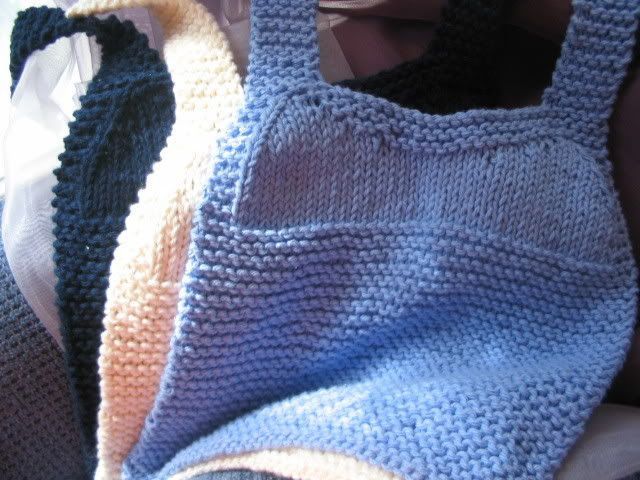 And last but not least, as promised,
The Beach Bib
pattern has been posted to
Yarrnation Patterns.
You'll notice that I'm making some changes,I'm not sure I'm happy with them. The PDF's are not of the quality that I would like, but they are usable. Enjoy the pattern, and be sure to send me links to photos if you knit one (or if you're like me, six, working on seven.)