I go away for a few days and then take a few more days to get caught up and all sorts of crazy things happen. . . . Like
Georgia of Yarn Pirate
announcing that she is pregnant! AHHHHH. I also learned today that all my LiveJournal friends haven't taken an extended leave of absense from the blogging world, but that Bloglines isn't playing nicely with LiveJournal. Lame. I may have to switch to another reader. SUGGESTIONS???
I continue on my slow but stead baby stuff acquisition.
Princess P.
sent the alien two adorable car seat blankets. She even crocheted around the edges herself. Impressive! What a sweet sister and aunt!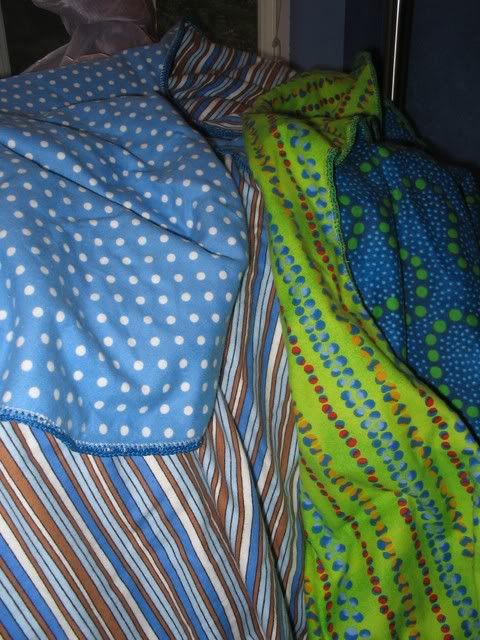 For those of you who have never seen the geometry of these things, they look like this, the slits in the middle are for the car seat straps to go through.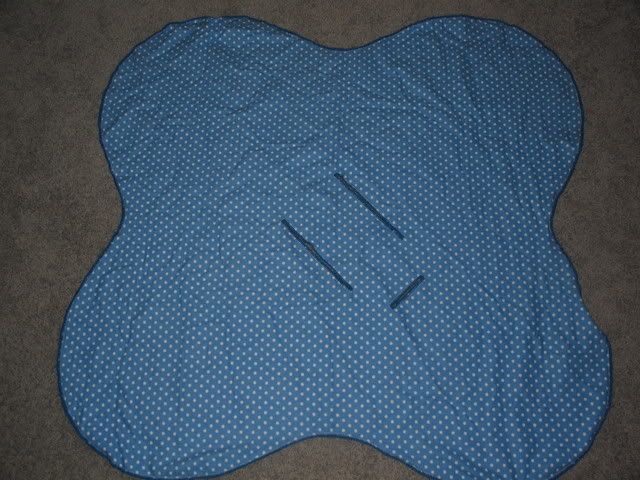 I also purchased a wooden dresser from a second hand store for a very good price and will sand and paint it to match the bedding that we AT LONG LAST agreed upon for the nursery.
I was leaning more toward something modern and graphical, but the Duke really wanted something fun for baby. I love my Duke, and this is really cute, and I couldn't find anything I liked a lot better (that we could afford) and I am too tired to try to make anything. So be it.