While I was in Utah my
Mom
and
Sister
were excited to introduce me to their new LYS, and after a few minutes in the shop, it was pretty clear why.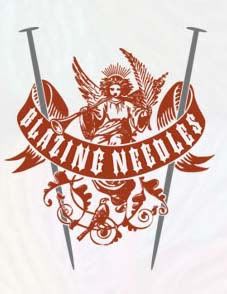 Blazing Needles
is a delightful, beautifully arranged and decorated shop. It is in a lovely restored old house, complete with fireplaces (yes, two of them.) They have a felting closet, a welcoming space for knitters to enjoy themselves, and although it was covered with snow at the time, a "knitting garden" in their backyard.
Their stock, at first, seem limited to me, but I soon realized that it was well thought out and maintained. Instead of carrying a few colors of many different yarns, they stock most if not all of the colors in each of the lines they showcase in the shop. The yarns they have chosen to carry represent both fine yarns and work horse yarns. They include Cascade, Fleece Artist, ShiBui, O Wool and Koigu among others.
They have beautiful models knit up and on display and a lovely coffee and tea table set out to make you feel at home.
So, you are asking, what did I buy. . . Oh, well, let me tell you.
It has been sometime now that I have been inspired by any of the yarns typically seen in LYSs. So when I happened across
Shepherd's Wool
at Blazing Needles, I was giddy with that new yarn love euphoria!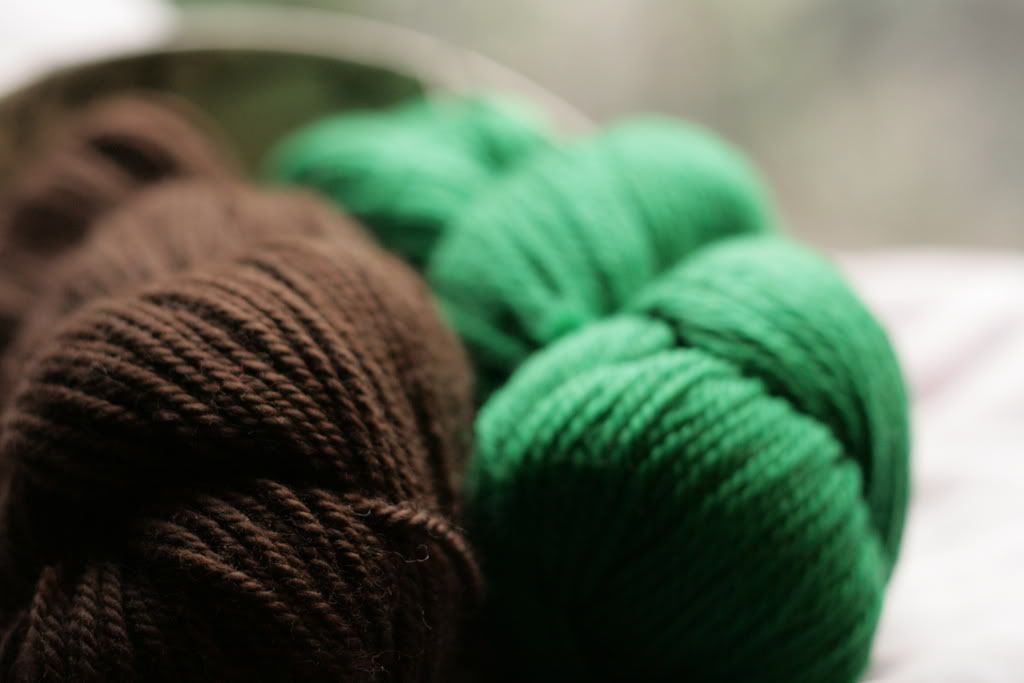 People, this is melt your heart away soft, bouncy, dreamy, Merino wool. It's worsted weight, 250 yards, lots of beautiful colors and Blazing Needles is one of the few stores that carries it ($9.75 per skein- for those who are interested.)
And now that I have purchased two sweaters worth of this amazing wool, I thought I would share my new found delight with all of you.
Why yes, I do know their contact info!
1365 S 1100 E, Salt Lake City, UT 84105
(801) 487-5648
info - at - blazing-needles.com
But wait, don't go away quite yet. I have another treasure from Blazing Needles to share.
The Duke and I collect
Raku
pottery. (If you are interested, read about the western technique, which all of our pieces are, although we would love to own a Japanese piece someday.) As we were chatting with the owner, Claudia, and she told us about her son's "yarn bowls" that he sells in the shop. She directed me toward the last one that was left, and upon picking it up I exclaimed with glee, "It's
Horsehair Raku
!" The Duke and I have long admired Horsehair Raku (yes, it uses real hores hair) but have never had the opportunity to aquire a piece. It is an unheard of experience that the Duke is as excited about a yarn store purchase as I am, but it happened with this lovely purchase.
Roman, the artist (and Claudia's son) is a student at Westminster College and sells these yarn bowls (so called because of the notch he has cut into them to guide the yarn out of the bowl) at Blazing Needles, as if I didn't love them enough all ready!!!
Isn't it stunning?
Thanks Mom and Princess P for taking me to such a delightful yarn store. I expect there will be many more fun excursions to my new favorite Utah yarn shop.