So my stealth knitting is revealed with possibly the worst FO pictures of all time.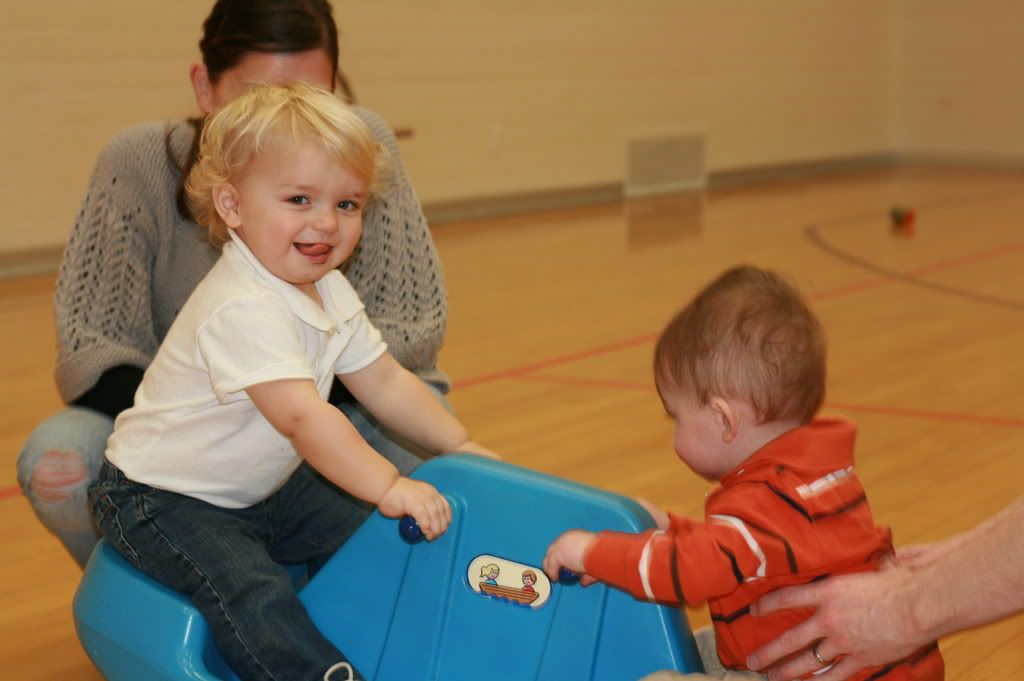 The kiddos were just too darn cute and I forgot to get a photo of the Princess in her new sweater.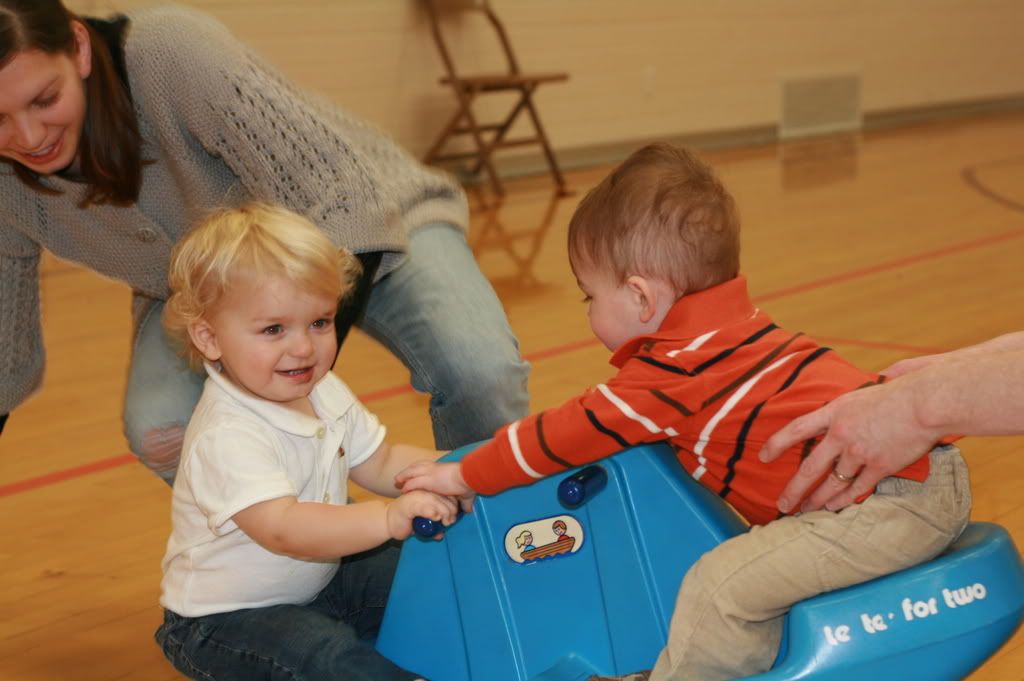 See, who can think about photographing sweaters when these two have the charm turned up?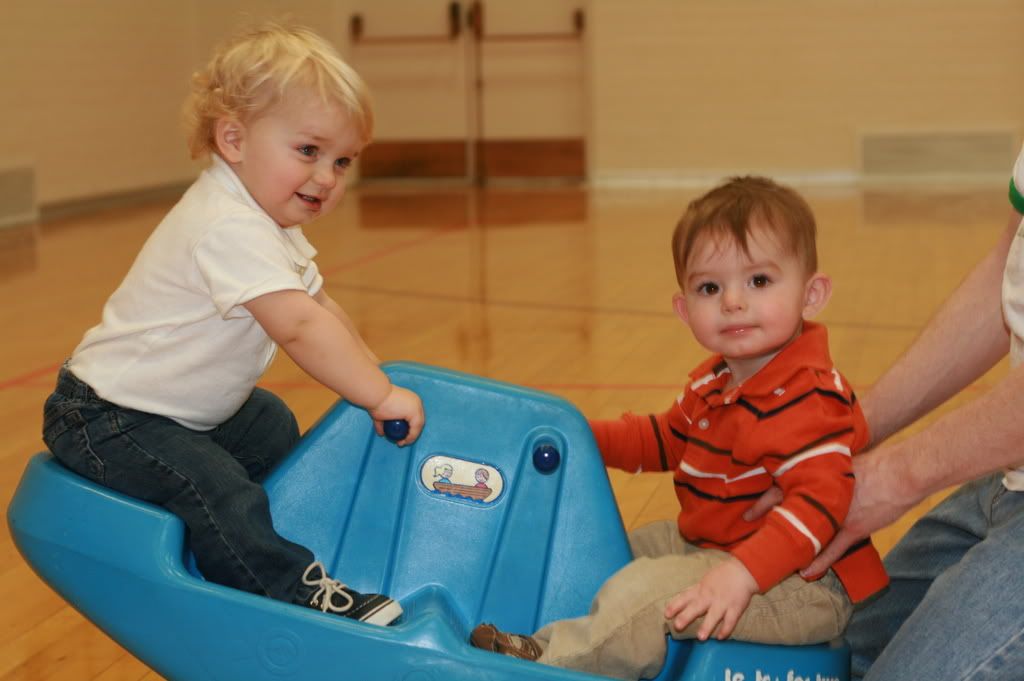 Maybe she will get PBTB to take a picture of her in it and post it to her
blog
(hint hint!) It looks beautiful on her, and as she is hardly showing yet (at 24 weeks- sickening!) it is clear that it will look great on her after little ET is born.
Our trip to Utah for Christmas and New Years was on the higher end of the stress meter than we would have liked. It involved 8 hours in a plane (for a flight that should only take 2 hours,) two trips to the emergency room (none for our little family, W and Grandma are just accident prone,) as well as the usual stress of trying to make sure everyone feels like we are spending enough time with them (which we are never successful at, but not for lack of trying.)
We did enjoy seeing the Duke's oldest brother, his wife and their kids very much. It is the first time their two younger kids have ever been to Utah and it was a lot of fun to get to spend time with them.
And of course, getting to see my cousins and their kids and letting W and Little Sir "bond" was a highlight.
Readjusting to our daily routine has been proving difficult. Little Sir quickly grew accustom to haveing someone entertain him, play with him, hold him, and otherwise dote on him
all the time.
Now he thinks that I should fulfill this role. We have been having a lot more tantrums than normal. A few more days and we should be good, though.
Back to school for me was depressing. I thoroughly enjoyed my weeks off, but knowing I only have three classes to go gives me hope and keeps me going.
Lastly, we are currently experiencing a brief repeat of the 2007 nightmare. After weaning Little Sir it was time for me to find out what effect birth control pills would have on my now overly sensitive body. I was good through phase one, but upon starting phase two the muscle aches returned and tonight (day 13 or 14) the Chorea has returned. It isn't anything near the horribleness of the end of my pregnancy, but it is enough to keep me from sleeping. Needless to say, I will be visiting my doctor to discuss other options. Ah life. . .