Is it too late for resolutions? OK, how about goals?
I have decided that I don't like commercial socks. I always want to wear my hand knit socks and I get grumpy when they are all dirty (which is most of the time- laundry is not one of my strengths.)
So, there is only one thing to do.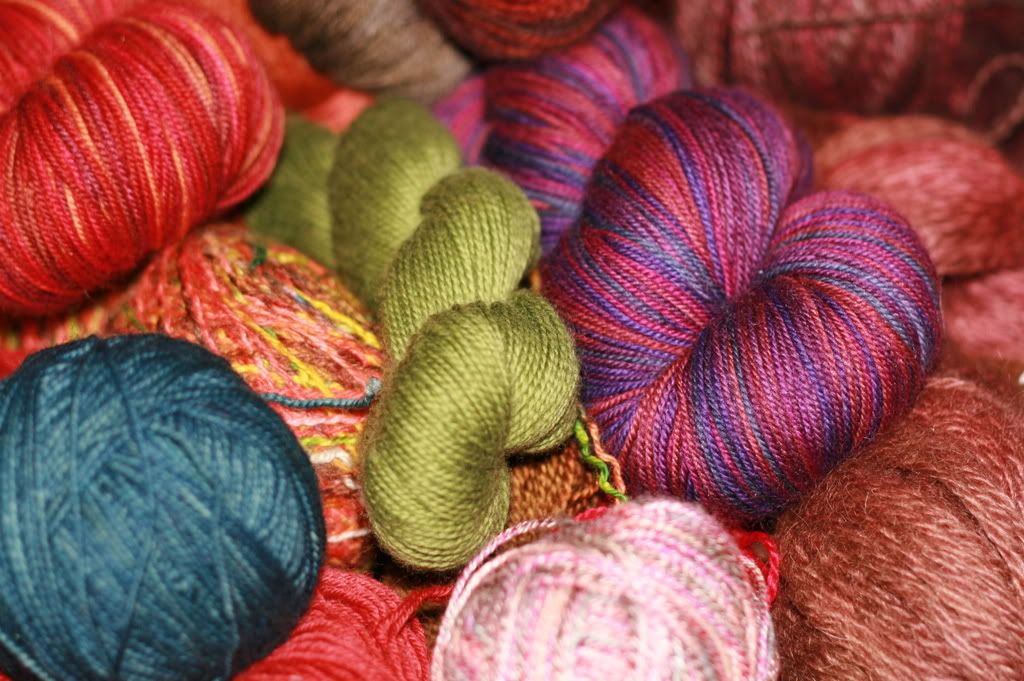 I gathered up all the sock yarn in my yarn closet.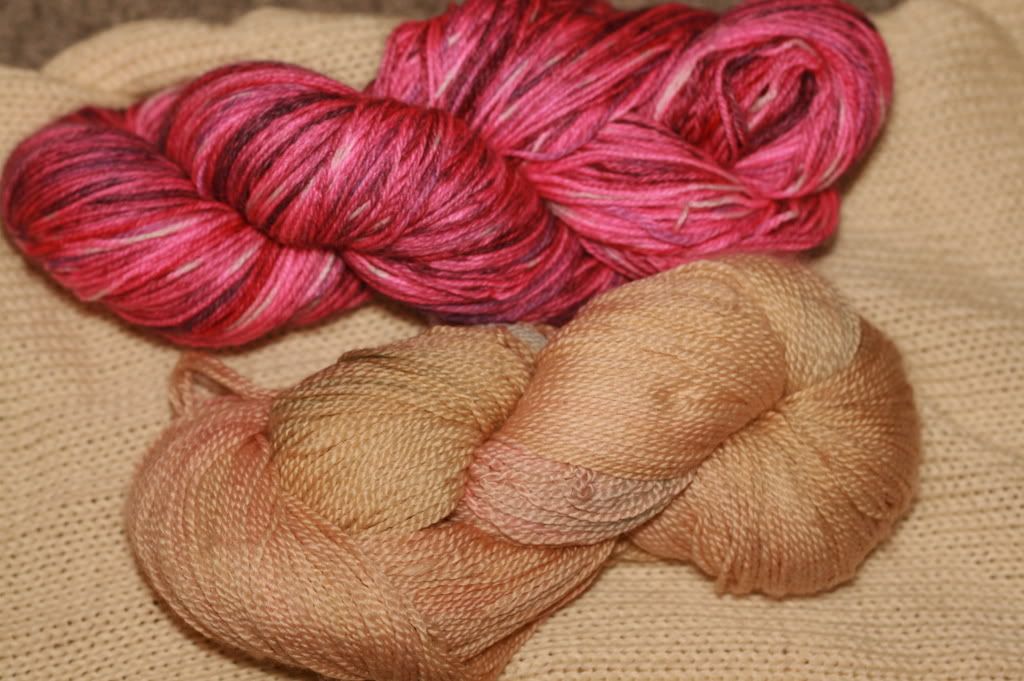 Yes, ALL of it (some of it needs to be over dyed before it's serviceable. That pink is a lot worse than it looks- think Barbie meets bubble gum.)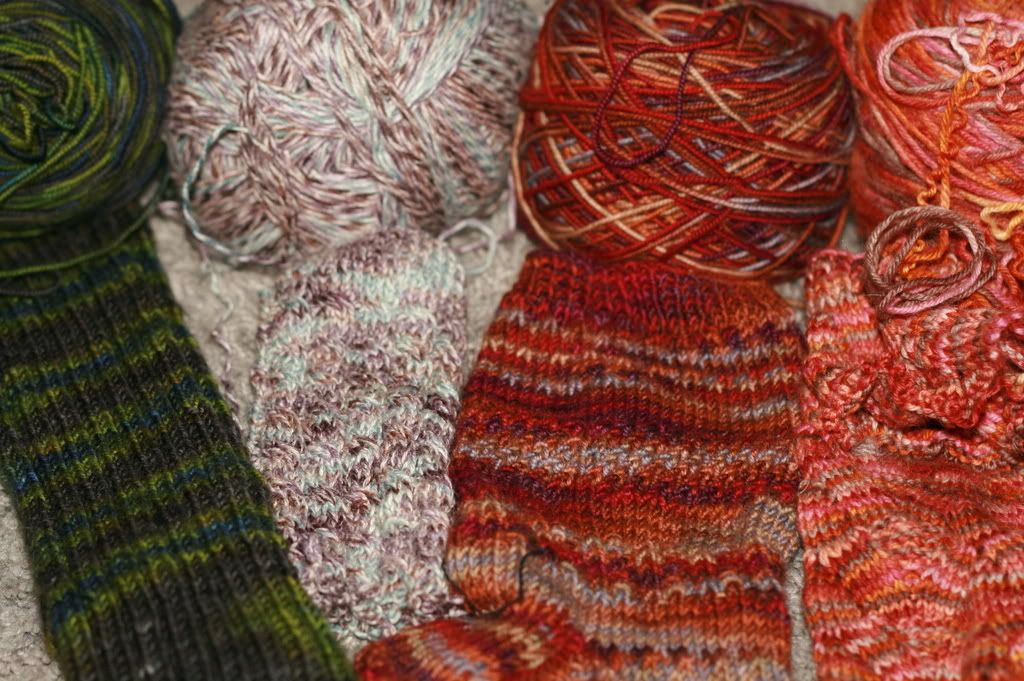 Even the "red-headed step-child" projects.
I spent some time on Ravelry. My que is
full
.
The tally is enough yarn and enough patterns for 20 pair of socks.
What do you think? Twenty pairs of socks in a year? Well, we'll see. At least I'm ready. . .
I think I've got a pretty good start. . . (I've always kind of liked red-heads, you know!)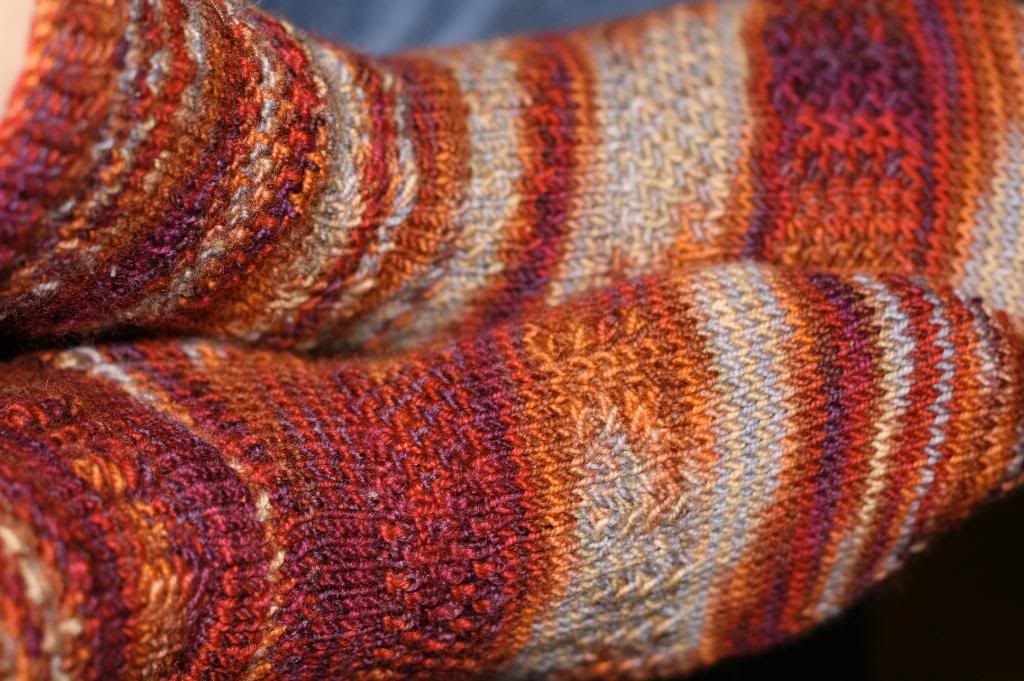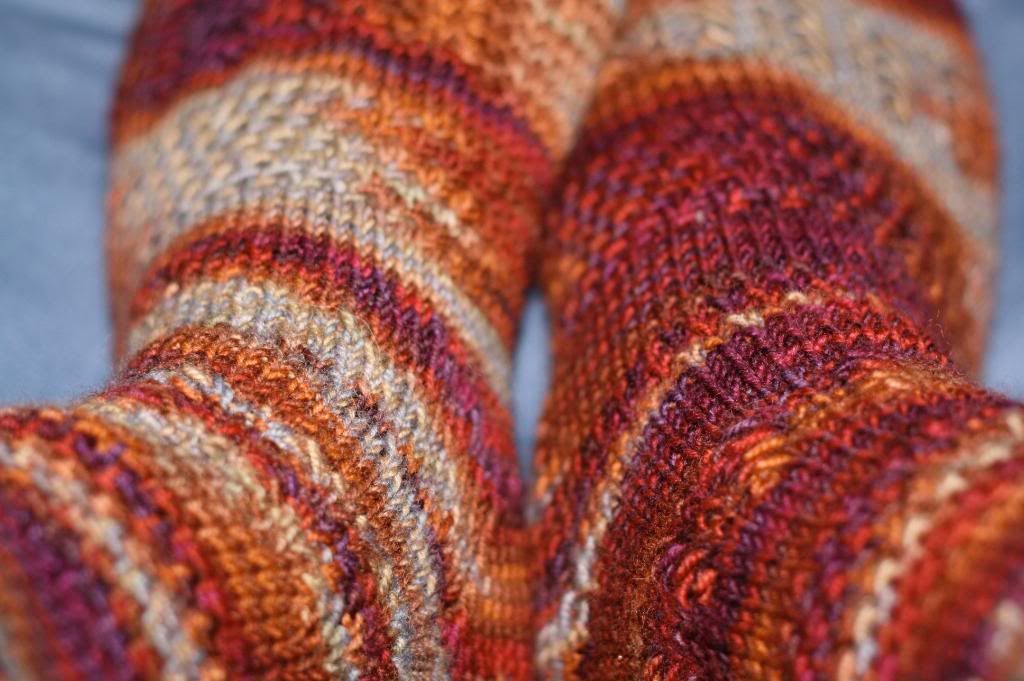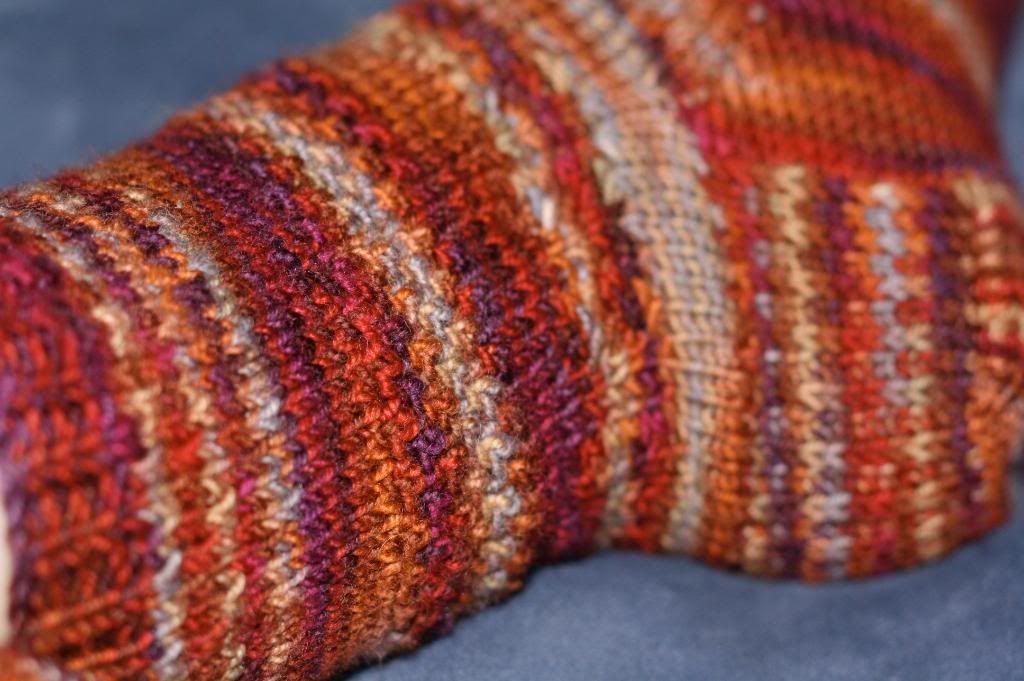 The pattern is my own. I just started knitting a basic sock and then every inch I switched to a different stitch pattern. It was fun and kept things interesting. (That seems kind of funny to say, considering the first sock sat mate-less for several months.) The yarn is Socks That Rock lightweight in color Rooster Rock.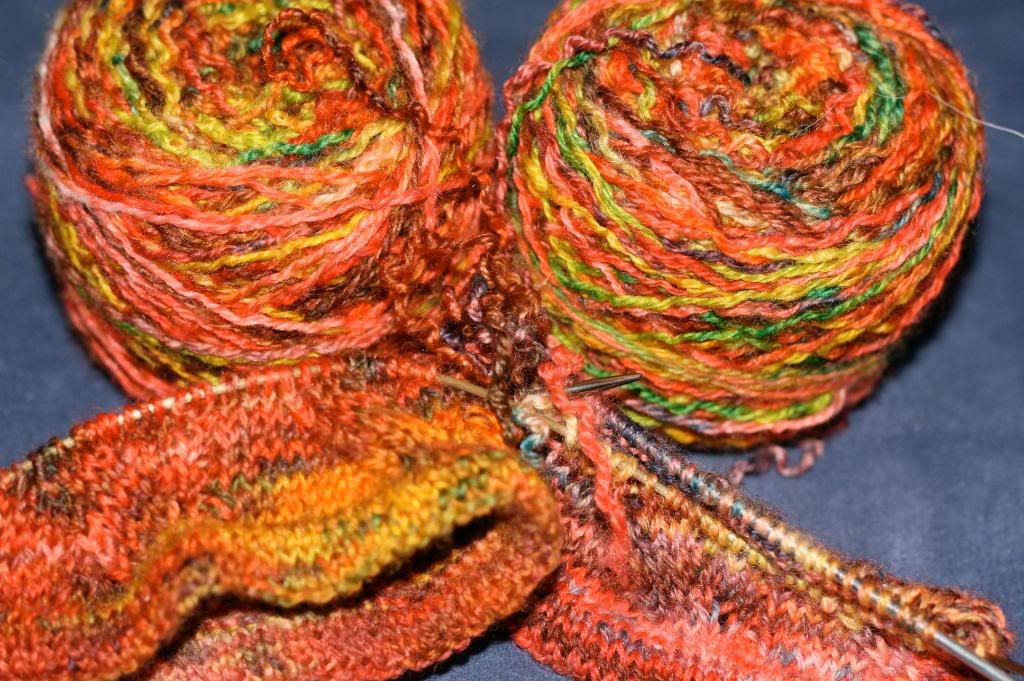 I also got started on pair #3 for the year (and not even February yet!)
Nutkin
in the sock yarn we died while I was in Utah last month. I'm loving them all ready!