The Genesis. . . (because a project like this should have its cast on called something grand.)
-CO 250 stitches with a size US 2 (2.25mm) needle.
Exodus- will this sweater take 40 years of wandering in the wilderness to finish? Or perhaps a miracle akin to the parting of the Red Sea will be required.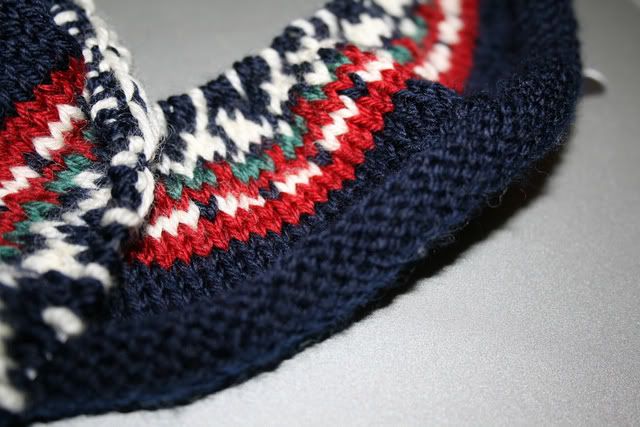 Numbers: (yes, I know I skipped Leviticus- you try to relate the Levitical Law to knitting)
Now I have to increase to 264 stitches and knit a trillion little tiny stitches before I get to more color work. I do get to switch to a size 3 needles, though. Yep, I must be nuts!
Here we GOOOOOOOOOOOOOOOOOO. . . .