What do you get when you put two 4 month old babies and two fiber fanatics into an SUV and drive them to Tacoma for the day?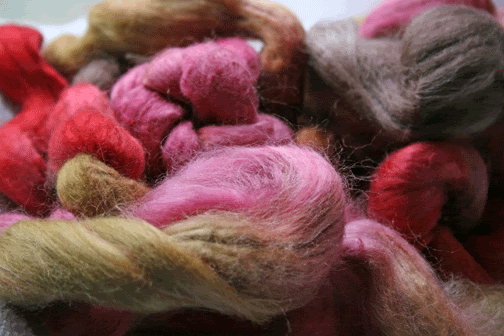 Chameleon Colorworks
Optium (stretched merino- to DIE for soft. It has properties of both silk and wool, and it is machine washable- Amazing) in color way Briar Rose.
(this was a b-day gift from
Sarah
- thanks Sarah! I'm spinning it now- it's wonderful.)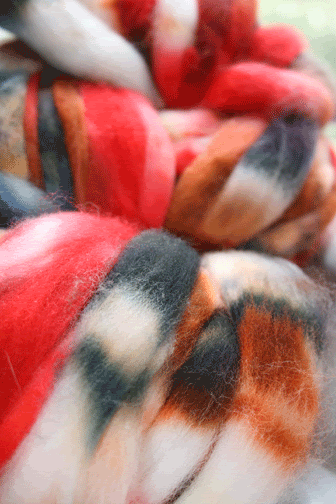 Crown Mountain Farms
Merino in color way "Light My Fire".
This is the same company I purchased the BFL roving from that I spun for
this sweater
. I loved spinning it, I loved knitting with it, I love wearing it. Recipe for repeat.
And the absolutely unbelievable 70/30 Alpaca Silk from
Tactile.
They are scheduled to have their website go live on 3 Mar. Until then, you can find them at Stitches West if you are lucky enough to get to go.