For those interested in swimming - or in Little Sir- we went swimming (his first time) yesterday at the
Mountlake Terrace Pool
.
They have this cool little area that they call the Leisure Pool. It is a graduated pool, starting out at 6 inches and going down to 3 feet. It has gentle geysers and a little island under the water. It is a great place for kids. (photo from the pool's website)
Please pardon the crappy cell phone pictures, I was by myself and didn't think it a wise choice to take my new camera (or my old one for that matter) into the pool area while trying to keep my hands on a slippery little baby.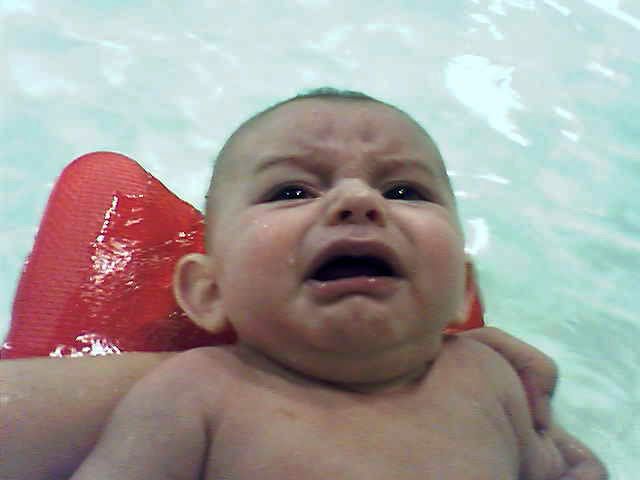 You can see that Little Sir just loved it. (Why do I think that the sight of my child crying is so hysterically funny?) He actually did like it, but this was the last thing I did before we went back to the locker room to reverse the circus-like process that was getting us both dressed for swimming at the same time. I learned a few tricks from the other moms that were around, and next time I think Sarah and Elliot will be joining us, so baby wrangling might be a bit easier.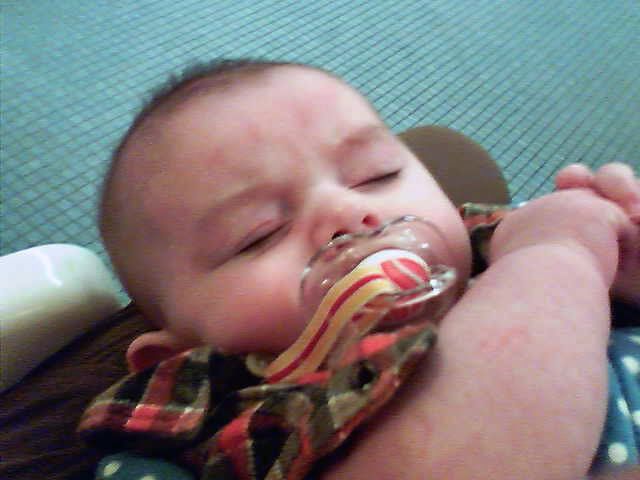 Don't you wish 15 min. in the pool and a few ounces of of warm milk could make you sleep this soundly?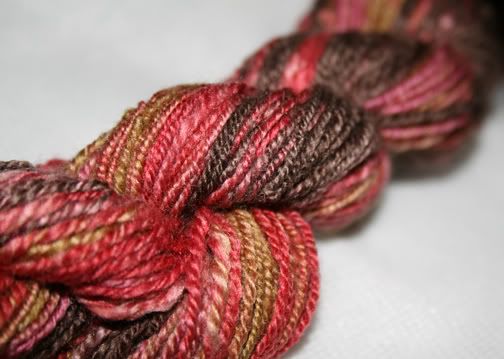 For those among us who are interested in fiber, this is the first bit of the amazing
Optium
that I am spinning. I have Navajo plyed it and it is destined to become socks. I have purposely over plyed it for better sock wearing and I was afraid that I would be giving up the softness for that, but after setting, it is clear that this fiber can be nothing but soft. I am truly amazed.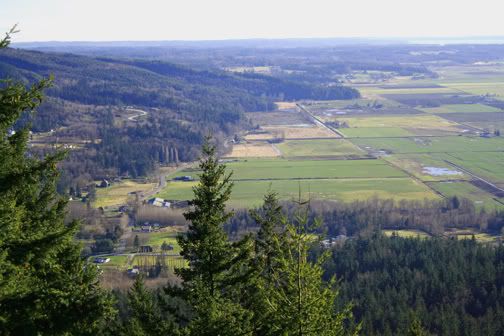 And for those who are just here for the pretty pictures, well, here you go. We went up to Mount Vernon to visit a friend who just bought a house up there. We took a little drive up to Little Mountain Park and this what lay below us. Truly I live in a beautiful place.