These are the needles- (size US 3)
That met this yarn-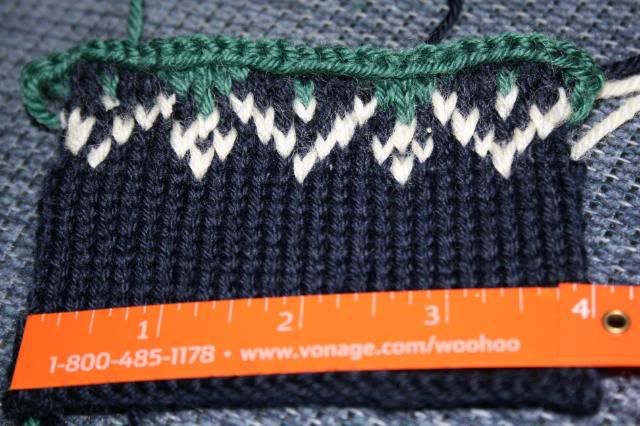 That knit this swatch-
That proves the Duchess is INSANE!
Yes the time has come at last. It has been over a year since I bought the kit. The thing must be knit (on size US 2 and 3 needles.)
Really I am looking forward to the challenge. I'll let you know how I feel after 8 zillion stockinette stitches before I even get to any significant color work. Yep- I do love my Duke.
Mama, you are crazy!