I love
Costco
. I think it's in my genes. I'm 100% positive I've been there grocery shopping with my mom more times than I have been to a regular grocery store. And that is really saying something, because the nearest Costco to the Queen's house is about 30 min. away.
I like Costco so much that I started having my produce delivered to my house so that I didn't have to go to any other grocery stores (with the exception of
Central Market
, which is just fun.)
You might find it funny to know that I live about a block away from a Sam's Club. I have never been in it. I don't plan on going in it. I will happily drive 3 miles to Costco instead.
I think they have a great business model, (
read about it here if you like
) and I like that they treat their employees so well. One of my favorite things about Costco is their rotating SKU's. I like that there are a few different things each time I go there. It's fun to see what new products have been deemed worthy to make it into the very limited number of items that Coscto carries.
On my last trip I found this: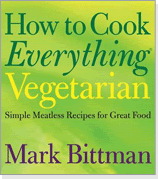 I was very excited. You see, my favorite cookbook is this.

I was a happy camper. If you want a taste (he he) of either of these cookbooks, go
here.
They have provided some of the recipes from the book (although the recipes are not the point of the book, they are just bonus.)
Now, back to Costco love, I thought I would share what I've made for dinner the last two nights. Why? because most of the ingredients came from Costco, of course!
1. Meatball Subs
Items from Costco:
-Frozen Italian Meatballs
-Brown and Serve Sourdough Bread
-Classico Spaghetti Sauce (I didn't use this, but would have if I hadn't been out of it, instead I made some spaghetti sauce, which I didn't want to do because you don't need much for this recipe, but then I froze the rest in appropriate proportions to make this again, so it's OK.)
Other stuff-
-Mozzarella Cheese (for the Duke)
-Almond Cheese (for me)
-Basil
Brown the bread, heat the sauce (add a little basil to it if you like,) heat the meatballs (not with the sauce,) cut the top middle "V" out of the bread (like you are making a bread boat) and cut it in half (each loaf of bread makes 2 subs.) Add 6 meatballs to each bread boat, pour some sauce over them, add the cheese, and top with the top portion of the bread. Eat, be happy.
2. Halo Halo Salad
Stuff from Costco:
-Chicken breast strips
-Hearts of Romain
-Montreal Chicken Seasoning (do they still have this? I don't know)
- Craisins
-Almonds
Other Stuff
-Balsamic Vinegarette Salad Dressing
-Grapefruit (you can probably get this at Costco too, but mine was
delivered
to me.)
Defrost the chicken strips, sprinkle the seasoning over them, and broil them for about 4 min on each side. Chop the romain, peel and section the grapefruit, add the craisins and the almonds, top with the cooked chicken and dress with the Vinegarette. Easy, yum!