Little Sir needs to be wrapped up tight in order to sleep. We ran into a problem with his nice double flannel swaddling blankets. . . they are too hot. The poor little dear was cooking in there.
A few friends had told us about these cool muslin blankets by
Aden and Anais.
We picked up a pack -
Little Sir is now a not too hot happy sleeper, and too cute for words! I can tell that he really likes them because he has started to sing himself to sleep at night. As if I needed any more reasons to adore this little guy, it just kills me.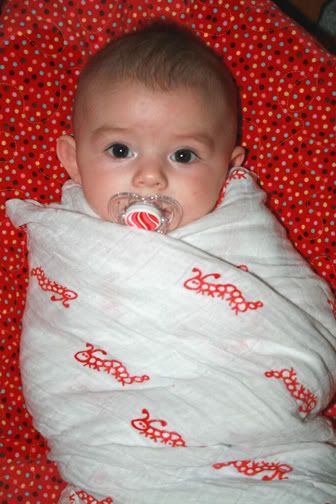 Knitting and spinning coming in the next post.