I'm back. I'm mostly recovered from my first post-child quarter back to school. I'll be glad when it's over for good.
I'm on spring break.
I told someone that today, and visions of the not so distant past when my spring break included sun, water, and my boyfriend getting arrested, filled my head and made me laugh.
Truly, I'll happily take this handsome little devil over my "miscreant" old flame.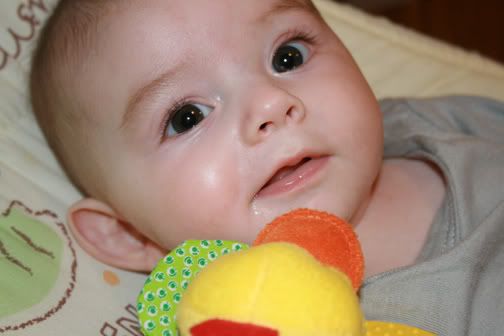 And while I would LOVE a little sun and water the beautiful people will thank my ghostly white and stretch mark decorated self that instead spinning and knitting occupied my leisure time this spring break.
This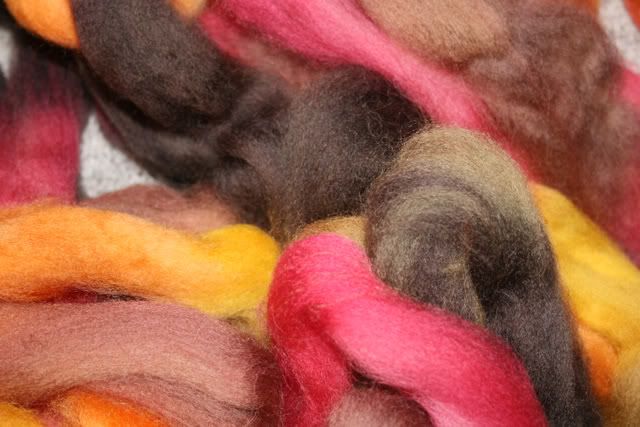 is now this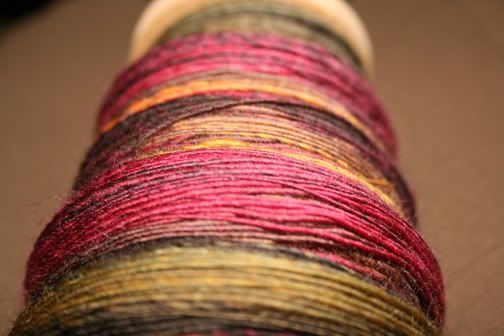 I'm still working on the second bobbin full. I can't for the life of me remember where or when I bought this lovely stuff, or for that matter, even what it is. It feels like a very nice Corriedale. I think that it is either from
The Artful Ewe
or from Sarah Anderson of Great Balls of Fiber. I'm thinking that latter is more likely.
I also spun my first cabled yarn. It is constructed of 2 two plyed yarns plyed together in the opposite direction (say that three times fast.) It is very sproingy.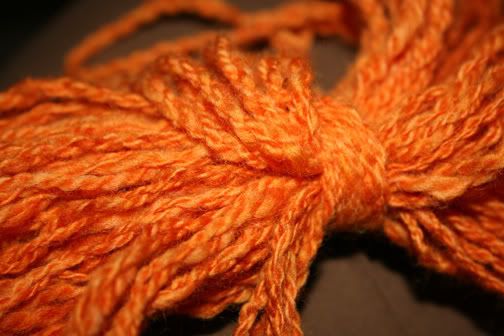 I loved it so much I wanted to knit something out of it right away. (The fiber is super wash merino.)
Little Sir needed a new hat and as it is a FOUR ply yarn, there wasn't much of it so it was a good match.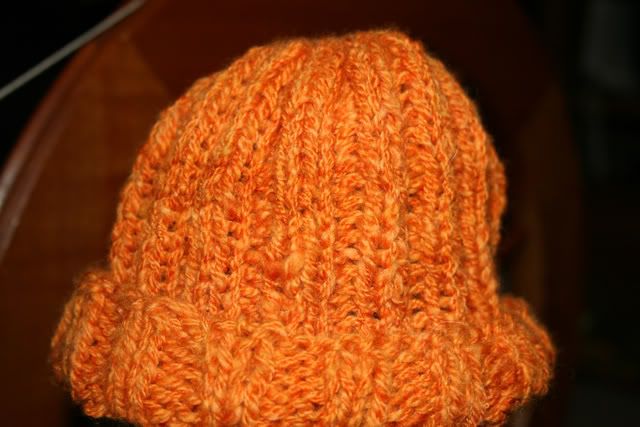 I am still slogging away on the never ending navy blue stst part of the Duke's SLC 2002 sweater. It has been great for classes. I still have about three inches until I start the colorwork. In between classes though, I've been wanting to do some small fast projects.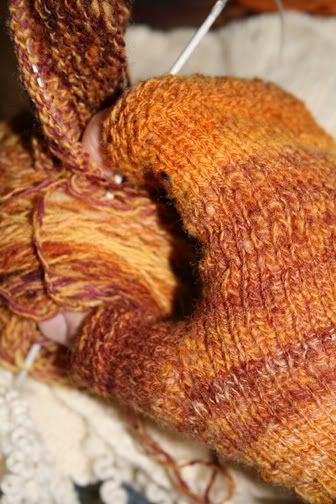 This is a sport weight I spun from a beautiful batt I got from
High Prairie Fibers

in
November of 2006.
I was originally planning on spinning it all up in a heavy aran weight for a sweater, but I spun some, knit a swatch and didn't care for it so much in that weight. I love it in this finer weight, and it had finally marinated in my stash long enough. It decided it wanted to be a new pair of fingerless gloves for spring.
And lastly. . .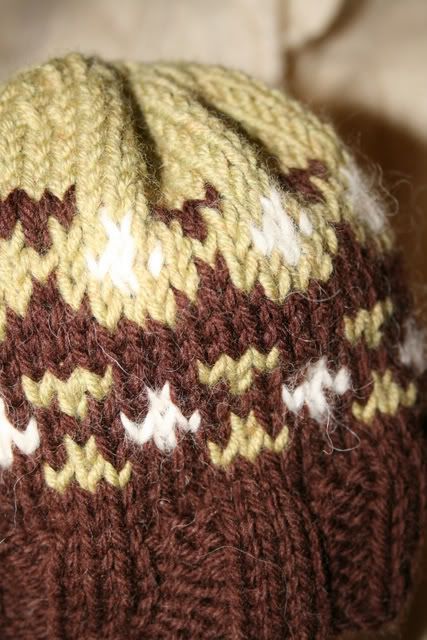 Little Sir gets another hat.
Sarah
wanted to see my stranded knitting method and I though I'd also take the opportunity to see if the said method would still work while carrying three colors. So a hat was born. (For those that are interested I hold both- or all- colors in my left hand, alternately dropping and picking up the strands, and yes, it does work with three colors, it's just a little bit fiddily.)
The yarns are bit and pieces from my collection of such. The green is Jeager Extra Fine Merino, the white is Nashua Creative Focus, and the brown in a mystery yarn that I bought in Astoria, OR a few years ago. It's a super wash wool and that's all I know.
I do have one more small FO to show you, but I really want Little Sir to model it, so consider this a little Yarnnation brand suspense.
Now off to bed!