Thank you all for your encouragement and support.
Princess P.
and I have a few fun things up our sleeves to help that seven months (and how ever much time we will wait after that) go by a little quicker. Stay tuned. . .
In the mean time, I got a new toy in the mail.
We recently switched internet providers to
Clearwire
, which I am super happy with. As an added bonus, they gave us a nice little gift for agreeing to a 2 year contract with them. It was a web certificate that had to be used at one of several specific online stores.
The Duke, being the nice husband that he is, let me use this for my own frivolous purposes.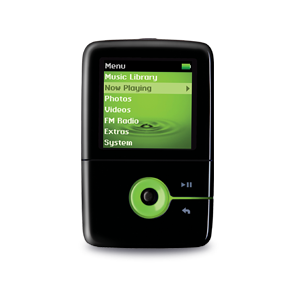 It's a
Creative Zen V plus
(mine is 2GB- I didn't think I needed anything more- but you can see that they go up to a whopping 16 GB.)
I love it.
Check out the
specs
on it. Notice its super tiny size. That photo is pretty close to actual size. Amazing no?