So the latest pregnancy update:
Massive amounts of ginger (ginger beer being the preparation of choice at the moment)
Sea band bracelets that have been on so long that they have made permanent marks on my wrists
Unisom
Vit B-6
Tiny meals 6-8 times per day
Decent sleep, (not possible until today because of very loud construction next door, now overcome with my new white noise machine) in 4-5 hour bursts
A couple of short walks in the cool spring air
If I can manage all of this, I don't feel good, but I don't think that jumping out of my third story bedroom window is a legitimate solution anymore either. (Kidding, I'm kidding. . . mostly)
Anyway, knitting makes me feel crummy (you see the jumping out the window thing now?) Spinning increases the queasiness, so painting oneies it is.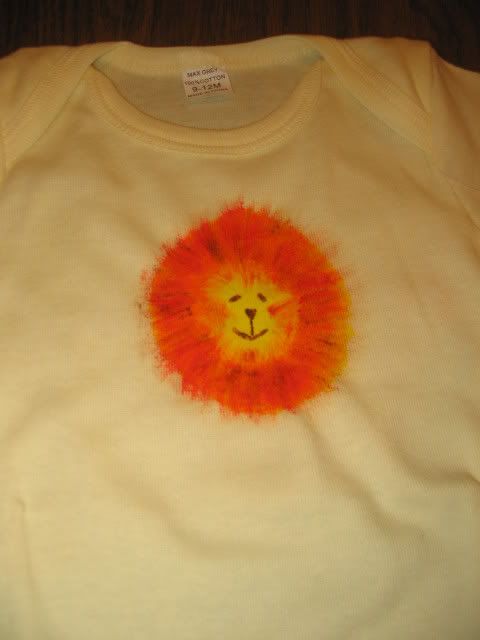 The Duke loves the little lion, it's OK.
The second sheepy. I LOVE HIM.
The leaves are nice and leafy.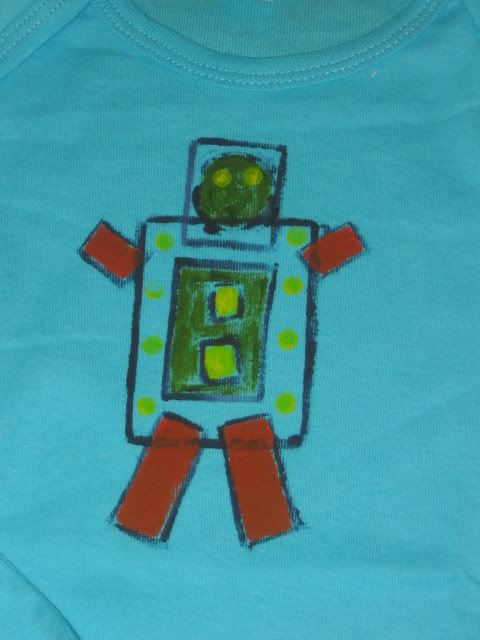 This guy is really a lot cuter in person, but I think I'm going to fill him all in instead of the yellow dots.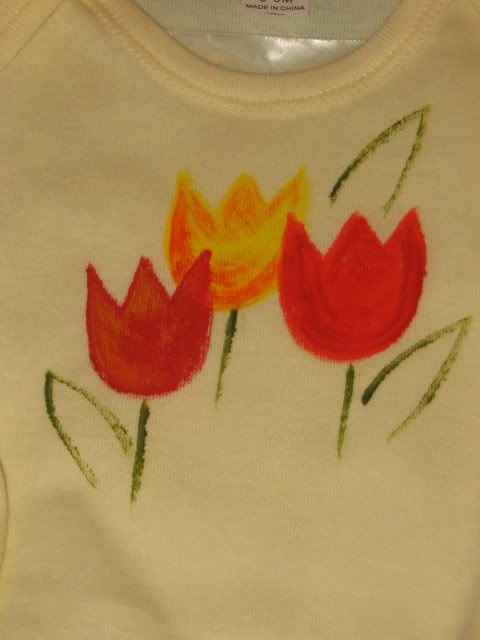 I heart tulips!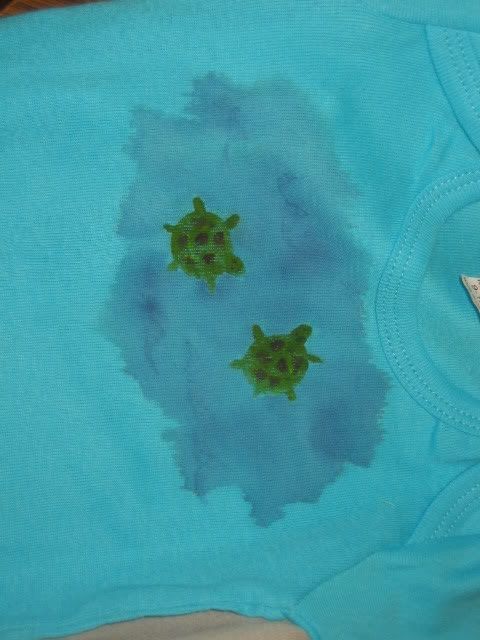 Not so in love with the turtles, but they are OK, they can't all be great.