Due to some recent, unexpected, and major changes in my life, I have suddenly found myself with a significant more amount of free time that I have had in the past. (I'll tell y'all more about the major changes in a few days when I have better processed everything.)
Princess P. emailed me earlier today and (among other things) asked what I was going to do with my free time now. Good question, Princess, what am I going to do with this new abundance of free time?
I'M GOING TO KNIT OF COURSE!
I have wanted, for a long time, to create my own line of knitting patterns, but I have never had the free time it required before. Now, well. . .
Today I spent some productive time with my design notebook and came up with a half dozen ideas, then I spent some healthy time with my needles and yarn.
You all get to preview the first two patterns in the first set of designs,
BaBa Baby.
Easy Peasy Baby Rattle
This darling little toy is easy to knit, uses soft and natural wool, and has the sweetest little shushu noise when rattled.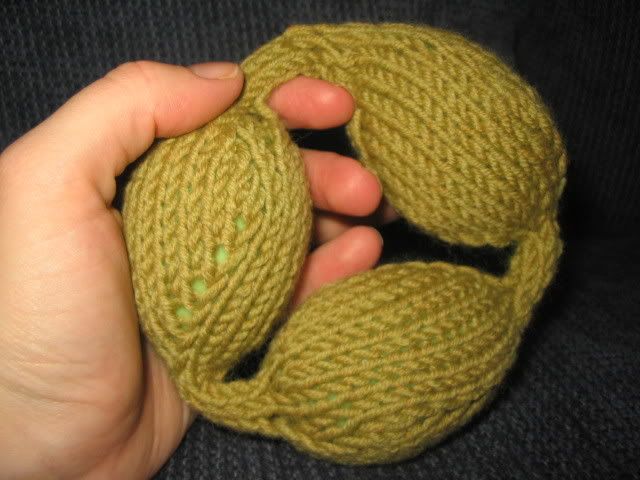 Birthday Bib
At our house birthdays meant Mom's homemade spagetti and angle food cake. The birthday baby might not get a lot of that spagetti in her mouth, but oh what fun! First crack at the cake was another well earned reward for a year of accomplishment. A bib to compliment the show was a must. This one gives plenty of coverage with arm holes so the birthday baby can still throw tomatoes at her big brother! (I don't have a baby to model this, so my stuffed pup will have to do for now.)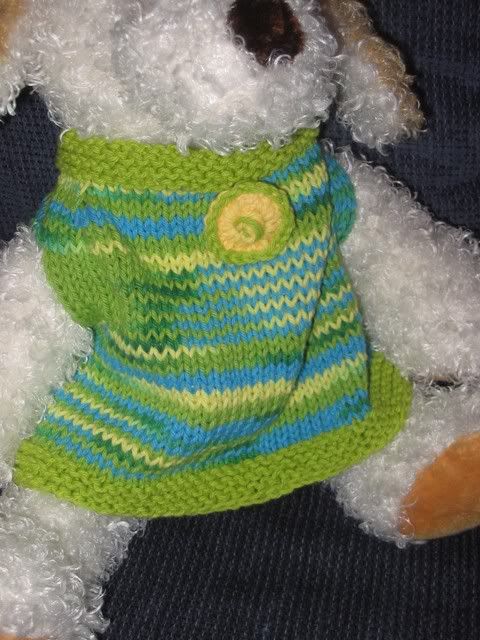 More to come. . .