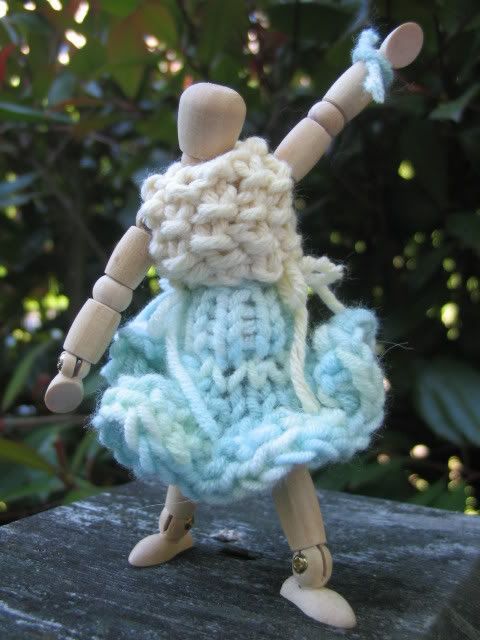 Maya had been waiting patiently for her summer outfit.
Me being pregnant is hard on her as a creative muse.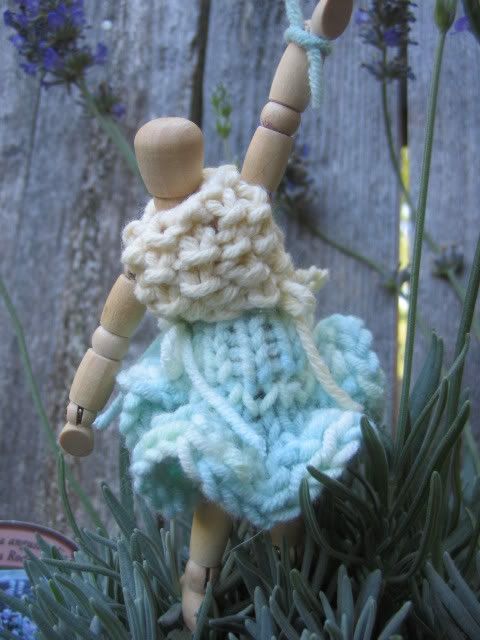 It's hard for even the most powerful of creative energies to overcome physical weakness in their bestowee.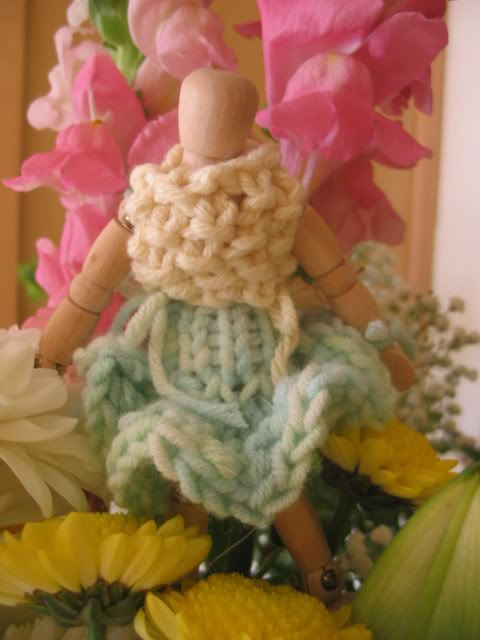 She's a darling of a muse, though, and said she would wait a little longer than usually for her outfit, as she wanted it to be either pink or blue(ish) in celebration of the little alien. Isn't it sweet of her to want to help greet the little heathen that is making her job so difficult. Well, that's the sort of muse she is.
We will have a better photo shoot in a week or so, but she didn't want to wait any longer to show off her new knits. She was so happy to get out of her hot winter alpaca and wool!
Also, she has declared that we must get creative about what we will call the baby on the blog here, before the Yarn Queen bestows upon him something we don't like. I (being actually clueless about true royal titles and
peerage
in general) took a trip to Wikipedia (what did we do before this site existed?) and learnd that what we are doing here (evidently) is determining how the baby should "be styled." Well, naturally there are all sorts of rules about how to address who and what title is bestowed on whose children, and of course, here in Yarnnation we are in no way what so ever concerned with all those rules, so here are some options, please let me know what you think
So there are
true
ranks whose titles are (other than Duke)
-Marquess
-Earl
-Viscount
-Baron
-Lord
I think I could add a few of my own, seeing as I have no concern for what is real and what is not.
-Knight
-Master (or Young Master)
-Sir
And of course all of these can and probably will be combined with "baby" or "boy" or his initials (JH)
Here are some that I have considered
-Baby Baron
-Baron Baby Boy (maybe BBB for short)
-Knit Knight (it is a knitting blog!)
-Lord JH
-Master Baby
-Little Sir
So cast your vote, and please, don't feel limited by what I've listed here, give me ideas!