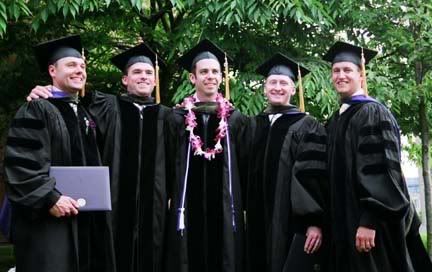 Behold the future of pharmacy!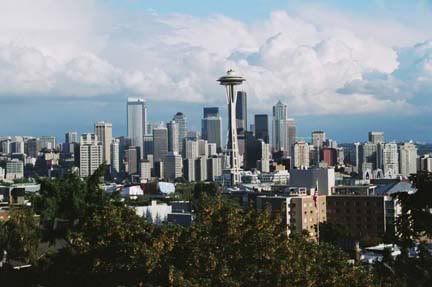 It's amazing what you find when you have film developed that's been siting in a camera for three years.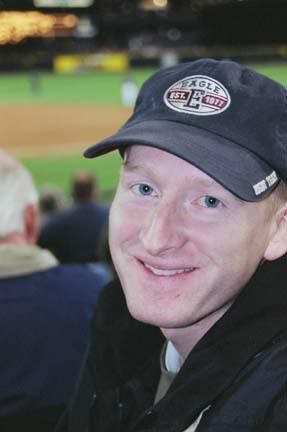 I actually thought my Duke was ageless. Doesn't he look young here? This was pre-second year pharmacy. It aged both of us.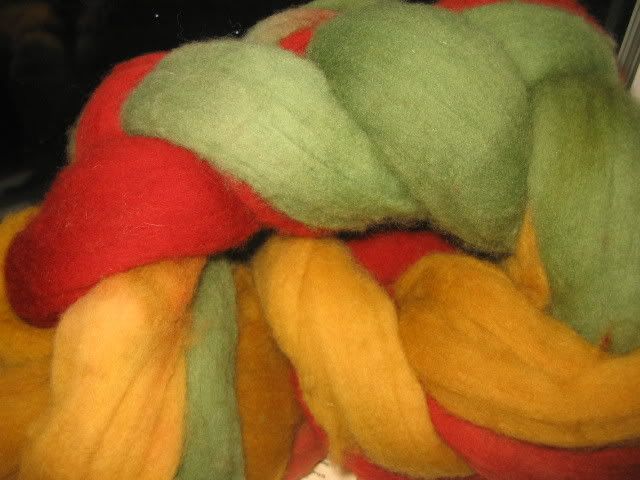 From
The Artful Ewe
. Merino Wool in an unknown (but delightful colorway) and the "Miss Mavis" batt, whose tag I have all ready managed to loose. I think it is alpaca, mohair, and angora. Lovely!
Also, I've crossed another WIP off my list.
Duke's Aran Sweater
Lil Bro HatHeadbandDuke's Shadow ScarfRed Felt Bag
Leg Warmer
Baby Surprise
M. Vest
Striped Felt BagGreen SweaterJapanese Lace
Go with the Flo Socks
Mitered Baby Blanket
Silk Rumple Wrap
JD Baby SweaterW. Baby SweaterCharlotte's Shawls
I have also made good progress on the Duke's Aran sweater, I am up to the cap shaping on the second sleeve, as well as the Flo socks, I am ready to turn the heel.
Oh, and ultrasound pics (in all their creepy cuteness) as soon as I get around to scanning them. Soon I hope.