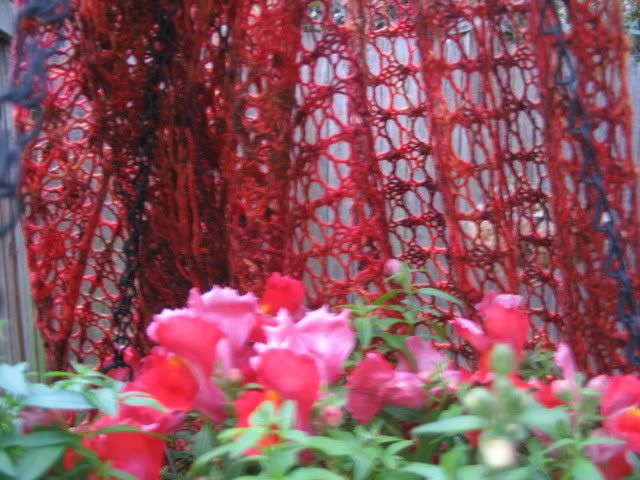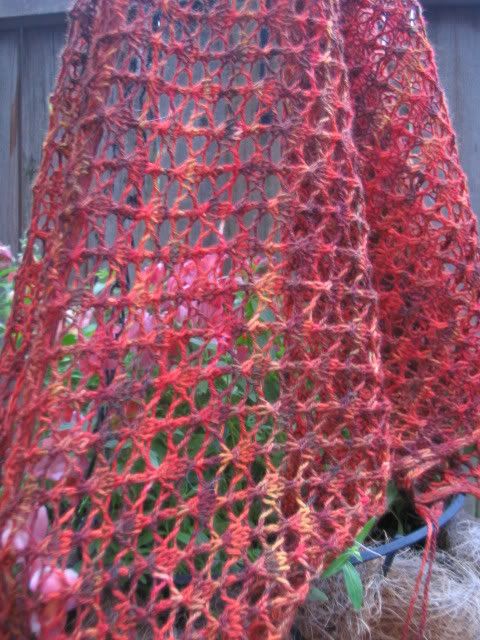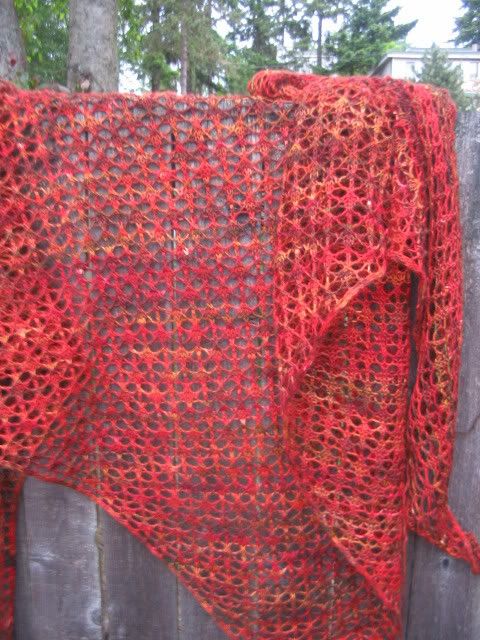 The finished Charlotte's Lace Shawl.
This will likely be the only time you will ever see pictures on this blog taken in the beautiful soft light that is only found in the wee morning (5:00 am, people) hours of a high overcast day in the Pacific North West. Enjoy
In contrast, here is the other FO to check off my list, terrible pictures taken in bad indoor lighting. You may not recognize these fun slippers from the
WIP list
I made, but they are there.
Look closely, they are made from the felted red bag that only needed handles, some shaping and a lining. Actually, the reason the bag never got done was that it just wasn't jiving as a bag, it wanted to be something else, slippers evidently, as these went together without trouble, and I really like them.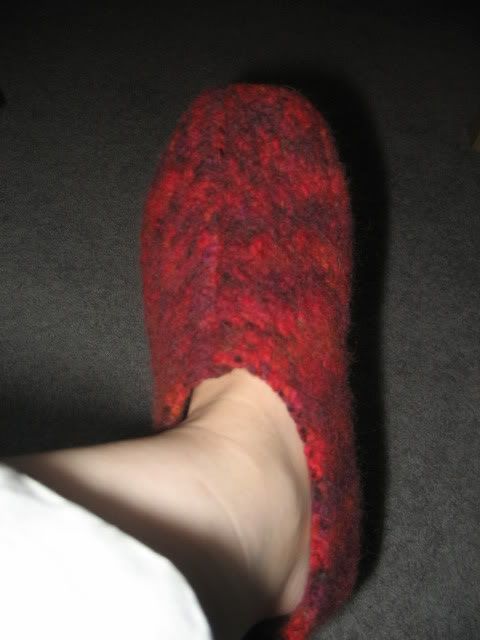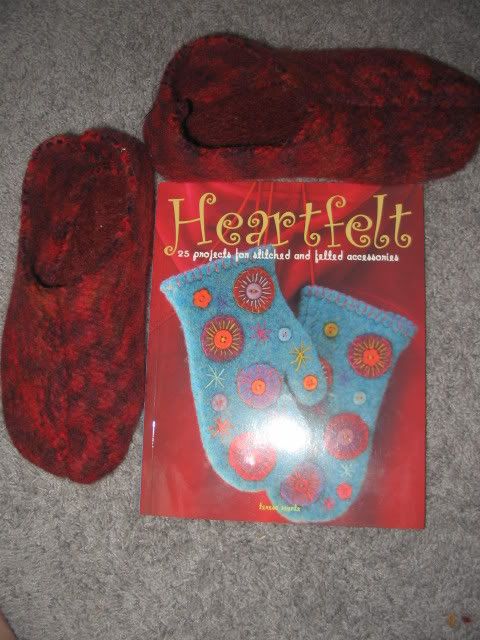 The project was my first go at something from this fun little book,
Heartfelt
, which only has projects made from felt. I had felt to cut up, the book demanded that I use it, the book and the bag must have been in it together all along.
They are a tad big and I may run them through one more felting cycle to get a good fit, but all in all, they are a better answer to an unserviceable bag. The souls were also the remains of an altered project.
Last year or longer ago I knit
Samus
but screwed up the sleeves. They didn't want to be fixed and my Samus
became a vest
. I always keep random pieces of discarded knit wool for projects such as these slippers. The Samus sleeves became the souls of these slippers. Very nice.
Here's the updated list:
Duke's Aran Sweater
Lil Bro Hat
HeadbandDuke's Shadow ScarfRed Felt Bag
Leg Warmer
Baby Surprise
M. Vest
Striped Felt BagGreen SweaterJapanese Lace
Go with the Flo Socks
Mitered Baby Blanket
Silk Rumple Wrap
JD Baby SweaterW. Baby SweaterCharlotte's Shawls

That gets me down to eight projects. I am making good progress on the socks and have maybe 10 or so ends to weave in on the mitered baby blanket (plus it needs some serious blocking.)
Progress