WIP Inventory
Duke's Aran Sweater (Sarah, it's Cascade 220- and you can't tell from the photo, but it's heathered)
Lil Bro Hat
Headband
Duke's Shadow Scarf
Red Felt Bag
Leg Warmer
Baby Surprise
M. Vest
Striped Felt BagGreen SweaterJapanese Lace
(I just took it off the needles to be used later on as a swatch for something else.)
Go with the Flo Socks
Mitered Baby Blanket
Silk Rumple Wrap
JD Baby Sweater
JD Baby Sweater
I have crossed five of my WIP's off my list in one day, pretty good, no? I rewarded myself for surpassing my goal for the weekend before the weekend even started by - um breaking the moratorium. I know, I'm awful, but I needed something fairly mindless to knit in class and I didn't feel like any of my WIP's were the appropriate project.
So I cast on for Fiber Trend's (Lily Chin)
Charlotte's Easy Lace Shawl
. Just as the pattern claims, it is probably the easiest lace you can knit, just what I need. I have knit this before with DK weight yarn, and it went so fast I couldn't believe it (the whole shawl in two days- but I should mention it was for my 4'9'' MIL- ie small.)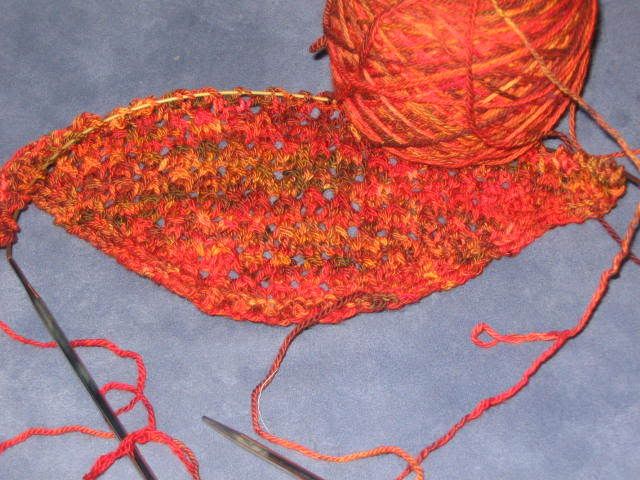 This time I am knitting it with my own hand dyed sock weight yarn. Even with all that finishing, I got this much done this evening.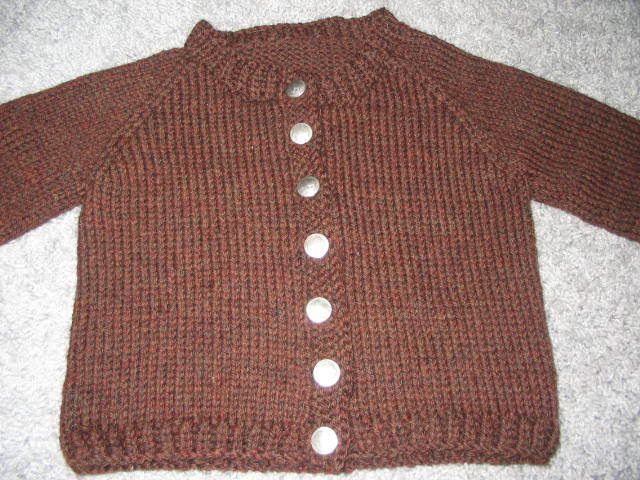 I also finished one of the "mystery" projects I was working on. It is a sweater for my soon to be born nephew, W., son of
Princess P.
I know it's a little plain. Maybe it's the 'practical mom' in me, but I though he could use a nice, plain, jacket. The yarn is Cascade 220.
The real charm of this sweater is in its buttons.
Aren't they so vintage western cool? I just love them, and love that they are so unexpected on a baby's sweater. I think W. will love his chief and buffalo sweater.
This sweater was supposed to be size 6 months (the pattern is based off of
Daisy
on Knitty.) Even though my gauge is right on, this is actually the appropriate size for an 18 month old. I guess I should have checked the measurements first instead of trusting the sizes. Oh, well, he will eventually be 18 months old, and it will be winter about that time in Utah, so it works out OK.
Also, I won't recommend this pattern because I think it's stupid to piece together a raglan sweater, so I went looking for a different pattern after I finished this one.
And I found a great one. Here is the other "mystery" project, are you surprised? Another baby sweater.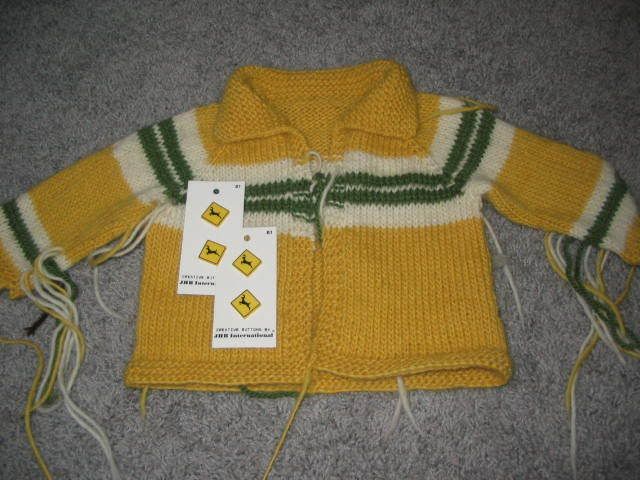 This one was also supposed to be for W., but the Duke loves it so much, if the alien is a boy, I'm afraid it's staying here.
This is a
free pattern
from Knitting Pure and Simple. I love their patterns and this is no exception. I knit the 6 month old size on this one too, but this time, it is the appropriate size. The yarn is Nashua's Creative Focus Worsted.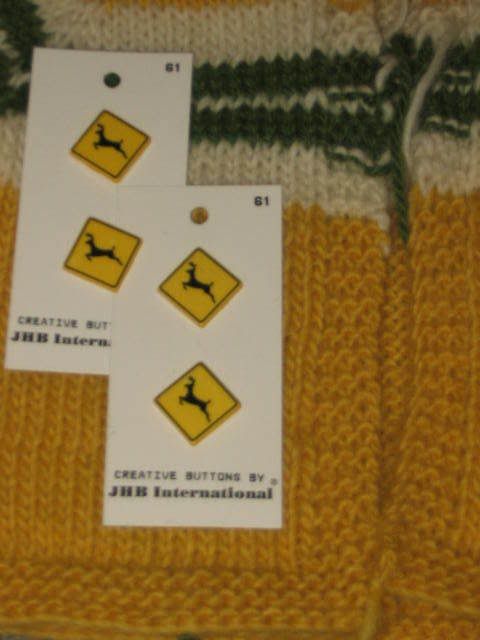 Again, the buttons make this. What baby boy (and maybe even a girl?) wouldn't turn even more heads than normal in this cardi? Baby knits are so much FUN!