The Good:
Progress continues on the baby blanket. This is the final layout, and the two blocks on the left are sewn together, or rather crocheted together, which is what I decided to go with.
The Bad:
Doesn't look so bad does it? It's been a long time since I decided to rip out a finished object. I guess one sock is not really
finished
but I won't be knitting the other, and this one, which couldn't fit worse if it wanted too, is bound for the pond.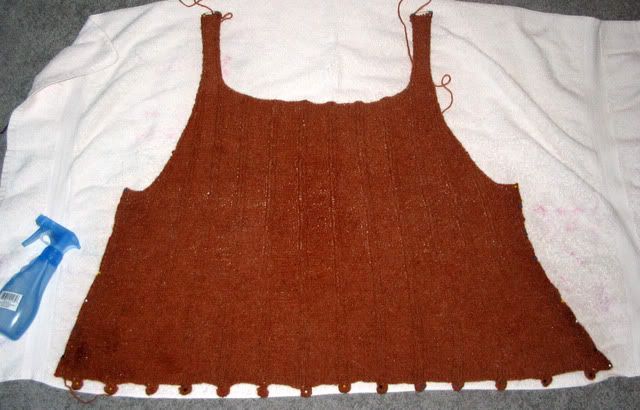 And The BIG:
I have, at long last, finished the first half of the Marcellian Vest. I thought this would knit up very quickly, but pregnancy got in the way. It's been a month in the making. It looks HUGE doesn't it. I guess that is what you get when you are knitting a materninty top. Also, it goes over your hips, so hips + baby bump = a wide bottom top. This, BTW, this is not intended to be a maternity top. We (the Queen and I) just saw it and thought it would work well as one. It is a cute bell shaped vest for the non-baby-carrying among us. You can see it knit up
here
.