It's Monday night, late, very late. You are in your PJ's but sleep is far from your mind. Knitting, instead seems to be on the agenda. And then it hits you. . .
You have, in your weakened state, left your knitting bag in your car. Your car which is parked out on the street.
You begin to get frantic as you realize your dilemma, and your instincts point you to the yarn closet.
Two skeins of Koigu?
Size US 3 needles?
A little bit of obsession?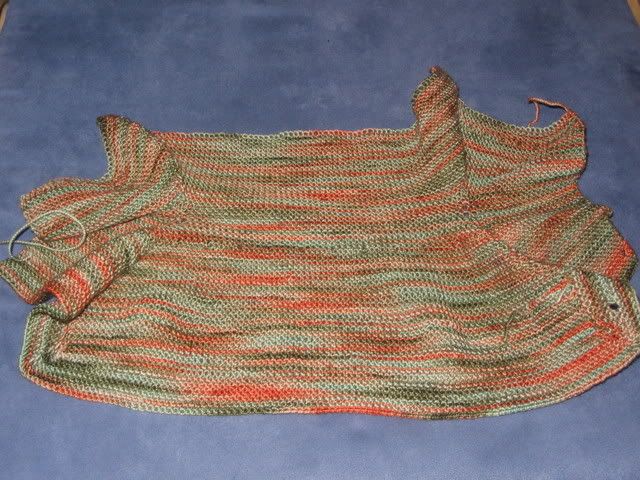 And two days later you end up with WHAT?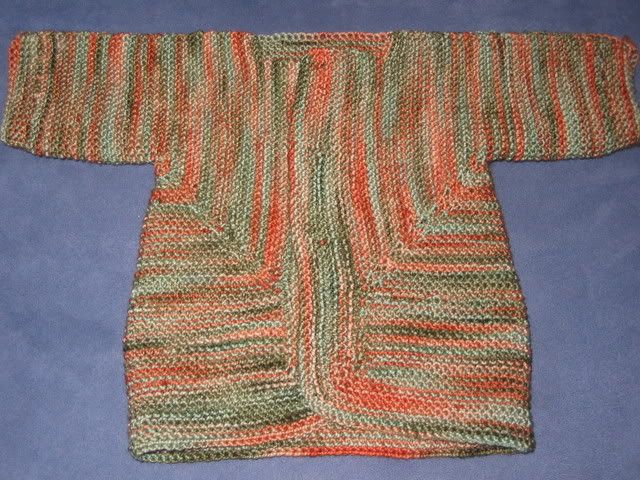 SURPRISE! It's a Baby Surprise Jacket by the knitting genius Elizabeth Zimmermann. Who, by-the-way, is the only designer people trust enough to actually make it through this origami of a pattern. Isn't it fun?
I think the colors are pretty gender neutral, when I know if the alien is a boy or a girl I will add a brown edging for a boy or a cream edging for a girl, and maybe some embroidery.
The alien's first hand knit!
Oh yes, and there is plenty of yarn left for a matching hat and/or booties!