Duchess, how fast
can
you knit?
We are finding out. . .
I'm on my fifth washcloth for the ball band pep rally going on over at the
Hilltop Blog
.
I also started a sweater for the Duke on Monday. I had the back all knit by Tues and here is the progress on the front, which, of course will take longer, with the cables, and all.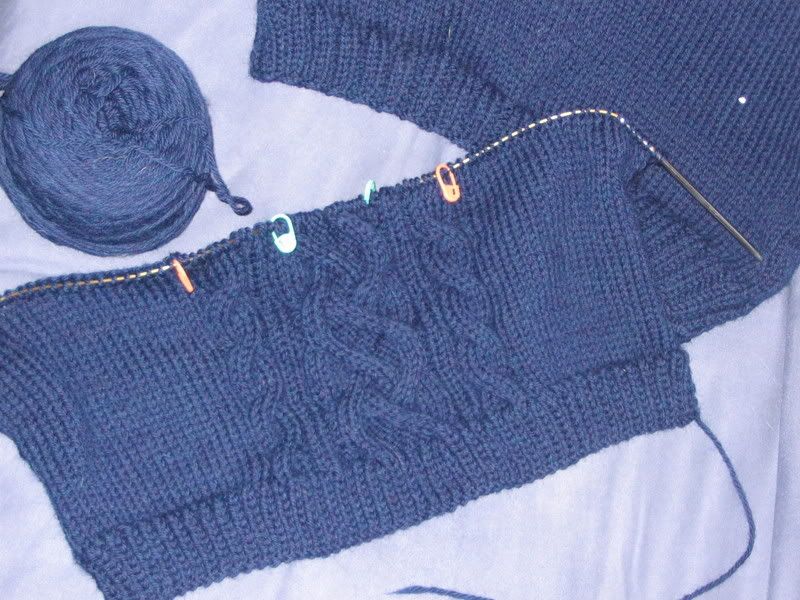 And a picture with more true color, but you can't see the cables.
In addition to this I have the fair isle vest for the fashion show which is nearly 1/2 finished. . . now the real question is, do I knit fast or do I knit a lot?
Ahh, the secrets of Yarnnation.